Mysterious lights spotted hovering over Philippines sky spark UFO sighting rumours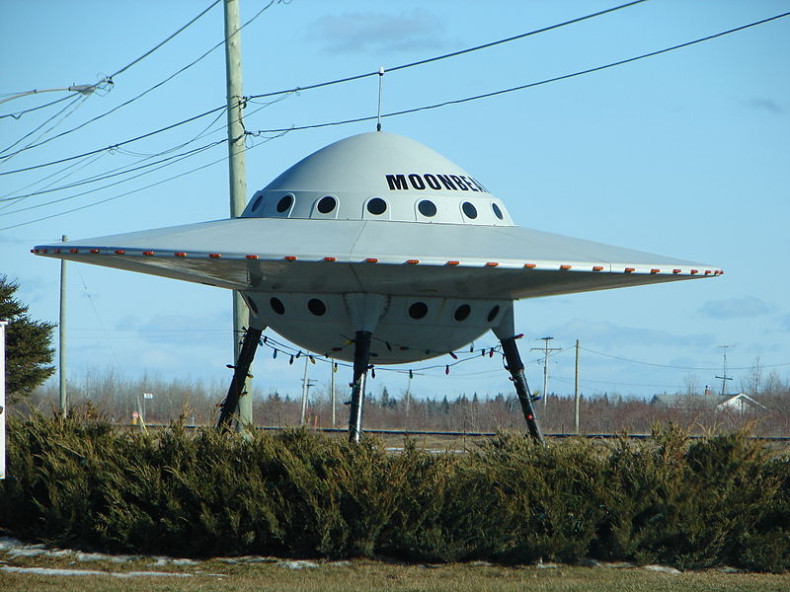 A string of mysterious lights spotted hovering over the night skies of Pampanga, Philippines has sparked rumours of UFO sightings.
Several local people have claimed witnessing the unidentified object which appears more like an aeroplane with illuminated lights, but in the video the lights of the strange craft appear too bright, The Mirror reported.
"I am now in Pampanga, and I am seeing strange lights in the sky," the first video eyewitness states adding that "it goes up and down and multiplies, now it's going to die out again."
"I called my wife after seeing four orange lights come out of the clouds. I went to video it but it suddenly disappeared within the clouds. I believe what I saw and I'm sure this wasn't a plane," another witness said narrating the event.
The Inquisitr has tagged the unidentified flying objects captured on video by multiple residents of Pampanga as a UFO mothership.
This is not the first time the locals of the area are witnessing mysterious flying objects hovering over the night sky.
Pampanga is a province in the Central Luzon region of the Philippines along the northern shore of Manila Bay, and bordered by the provinces of Bataan and Zambales to the west, Tarlac and Nueva Ecija to the north, and Bulacan to the southeast.
In 26 April this year, the locals reported witnessing dancing lights in the sky.
UFO theorists keep reporting spotting alien crafts in the sky from various parts of the world but most times their authenticity has been questioned by science experts.