N-Dubz comeback: Fazer is '100%' reuniting with Dappy and Tulisa
London-based trio behind hits including I Swear and I Need You split in 2011.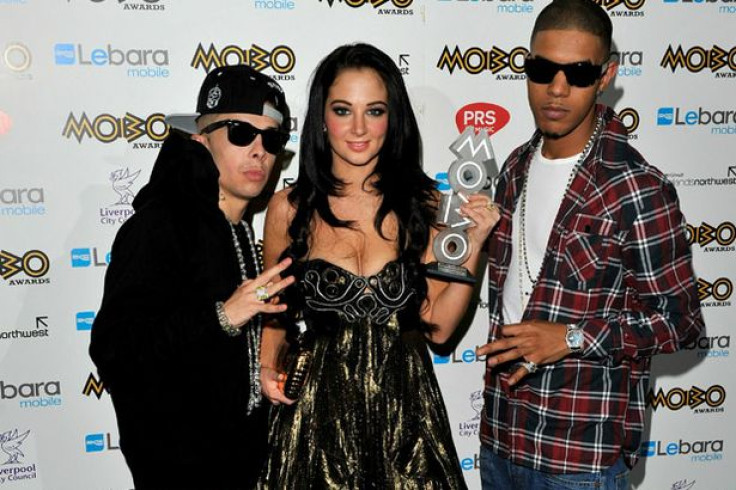 N-Dubz fans will be thrilled to learn that a reunion is finally happening. Fazer confirmed during a recent interview with OK! Online that the London-based trio, who found fame in 2006 with their hit I Swear, would soon be making sweet music again.
"100%, that's definitely going to come really soonish," he said. "Not right now, we've all got individual things we're focusing on at the minute, but obviously it's all about timing."
The I Need You hitmakers split in 2011 to pursue solo careers, with Tulisa enjoying a stint on The X Factor judging panel and Dappy enjoying some solo sucecss.
The 30-year-old rapper expalined: "We'd been in the group since 11 and 12 years old, before we got our first break at like 21 years old, so for ten years of our life [it was] every single day."
He stressed that the break was only ever a hiatus, adding: "I was 26 at the time, we just thought it's time to go on some holidays, spend time with friends and family and then we'll bring it back."
Addressing rumours of bad blood he said: "It was never a fallout, we took a break when we were at the peak. We'd literally just finished an arena tour, so we thought, 'Let's do it while we're on a high'.
"They're family. Dappy was at my house Christmas Day, I left Christmas Day and four or five days later I ring my mum like, 'Alright mum, how you feeling?' and she says, 'I'm good, you know Dappy's still here, I've been cooking for him every day, he won't leave.' So I was like, 'Alright cool.'
"And T [Tulisa] has been in the family for years, obviously her mum had her issues and stuff, so sometimes she'd be in hospital with her and I'd come home at three or four o'clock in the morning, T would be in my bed sleeping, so I'm like, 'Okay, something's happened, she's here'."
The award-winning group have sold nearly two million records.
© Copyright IBTimes 2023. All rights reserved.