Rafael Nadal has a chance of winning Wimbledon if he replicates his 10th French Open title winning performance at Roland Garros, according to his coach and uncle Toni Nadal.
The Spaniard made it to the final in 2011, but has since struggled on the grass courts of SW17, with his best result being the fourth round in 2014. He lost in the first round in 2013 and twice in the second round in 2012 and 2015, while he missed last year's tournament due to a wrist injury.
The main reasons for his drop in performance on grass, according to his coach, were the injuries he suffered to his knee. The same was echoed by Nadal recently when asked to assess his chances of winning the Wimbledon Championships for a third time. However, uncle Toni, as he is popularly known believes the 15-time men's singles Grand Slam champion has a chance, but will have to overcome pre-tournament favourites Roger Federer and Andy Murray to have a shot at the title.
"If he plays like he did in Paris I think he has chances to win," Toni said, as quoted by Tennis World USA.
"From 2011, year where he played the final, never played well there. But it was basically due to knee issues and when you cannot move well with legs in Wimbledon you struggle to play. If we go there is because we have chances to win.
"Otherwise we would have fewer motivations. We believe the main favourite to win the title is Federer. Then others like Murray or Kyrgios, but if Rafa plays like at Roland Garros he can try to win," he explained.
Apart from assessing Nadal's chances at Wimbledon, the 31-year-old's coach also gave his view on the Greatest Player of all Time. The senior Nadal feels Federer is the greatest simply because his achievements in the majors and his record for the number of weeks spent as the number one ranked player – 302 weeks.
Toni also put Nadal on the list of all time greats, while also giving a mention to Rod Laver, who is the only player to have completed the calendar Grand Slam – winning all four Grand Slams in the same year - twice.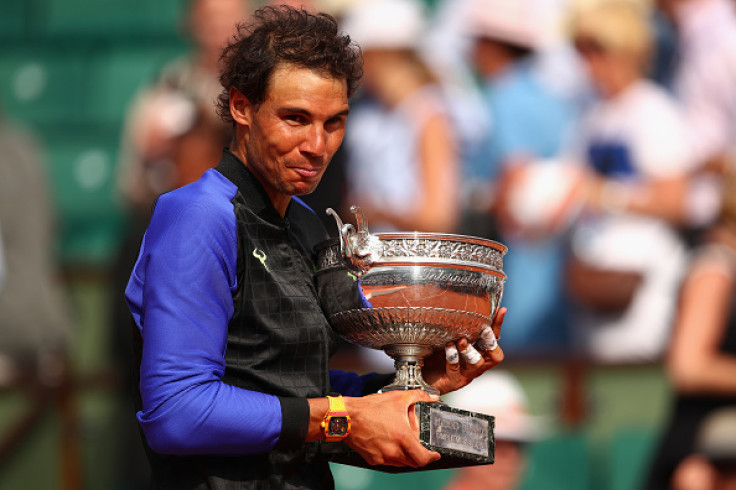 "Federer without any doubt. It's true, Rafa won more Masters 1000 titles, but Federer is above him in terms of weeks spent as world no. 1 and Grand Slam titles won," the former world number one's coach added.
"I don't know if they are the only ones, there is also Rod Laver who made history but who I don't know very well."