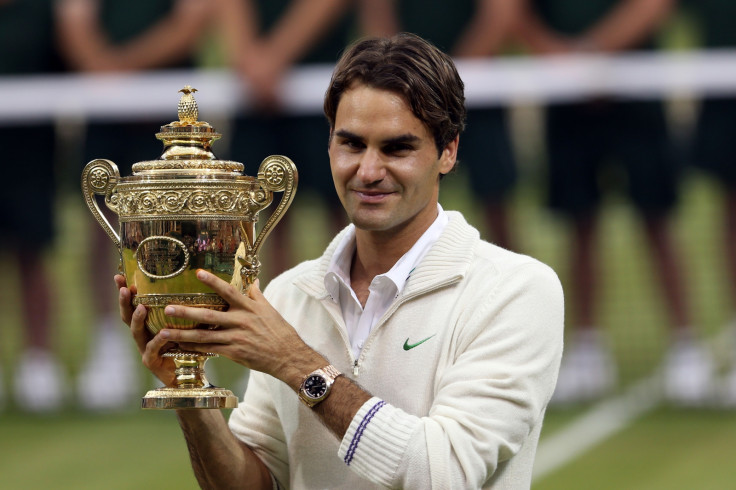 Roger Federer can capture a record eighth Wimbledon title after skipping the clay court season to prepare for the third grand slam of 2017, according to former British number one Tim Henman. The Swiss followed up victories at the Australian Open, Miami Masters and Indian Wells by not playing single match on his least favoured surface, which included missing the French Open.
The 35-year-old's self-imposed exile from the sport was linked to extending his illustrious career and he now starts the grass court season refreshed and ready to embark on attempts to further cement his name in the record books. Federer marked his return with defeat to Tommy Haas at the Mercedes Cup in Stuttgart, but Henman expects him to be a strong contender when Wimbledon kicks off on 3 July.
"At the age of 35, the way he's playing, how aggressive he's playing, I think he really feels he has an outstanding chance at Wimbledon," admitted the former world number three. "The difference between seven and eight Wimbledons is massive for Federer. With Pete Sampras and William Renshaw winning seven times, to be that person to go to eight – he wants to give that his best shot. People were trying to second guess him about missing the French [Open], I think he can play whatever schedule he wants."
Rafael Nadal powered his way to his 10th title at Roland Garros while Federer was taking a break and the Spaniard could rise to world number one by winning for a third time at Wimbledon. Defending champion Andy Murray is the bookmakers' favourite despite enduring a poor season, partly blighted by an elbow injury, since climbing to world number one.
Murray did reach the last four in Paris before being beaten by Stanislas Wawrinka, however Henman believes his pre-Wimbledon form is not important. "As I can vouch for and I think [Murray] could vouch for, his form pre grass court tennis is irrelevant coming into Wimbledon, because it's a different kettle of fish," he added.
"I don't really care about his results earlier this year because it has been dictated by injury and illness. Now he's got a clean bill of health and can practice properly and prepare he will play well on the match court."