In the grainy CCTV footage from 15 May 2014, Nadeem Nawara is just one of two dozen young Palestinians protesting outside Ofer Prison near Ramallah.
As is typical at West Bank protests, the demonstrators – known as al-shabab, which literally means 'the youth' in Arabic – gesture, shout and throw rocks at Israeli soldiers on the walls of the prison 100m away.
A few minutes in a young man walks slowly across the foreground before suddenly bending and falling forward. The footage, taken from a nearby shop, has no sound, but a second video shot from a different angle by an Israeli NGO shows soldiers opening fire. Nadeem is seen being carried from the scene by friends to an ambulance. He died in hospital a few hours later.
Nadeem, a 17-year-old from a middle class family in Ramallah, was one of two protesters killed that day outside the prison, which is home to hundreds of Palestinian political prisoners. Ofer is a focal point of demonstrations on the anniversary of what is known by Palestinians as Nakba, 'the catastrophe' – when 700,000 Palestinians fled or were forced from the country after the 1948 foundation of Israel.
Mahmoud Salameh, 16, was also killed by what Palestinian medics claimed were live rounds but what the Israeli authorities said were rubber bullets. Soon after the shooting, on 28 May, an Israeli soldier was suspended for firing the lethal shots after CCTV video refuted claims by anonymous military sources in Israel that a Palestinian sniper had killed the boys.
[Warning: Graphic content]
A year later, the soldier remains under house arrest in Israel but is yet to make a plea. IBTimes UK requested comments on the case both from the Israeli Embassy in London and the Israeli Defence Forces (IDF) in Israel but neither responded.
For Nadeem's father Siam Nawara, who runs a popular hairdressing salon in Ramallah, it has been a year of legal wrangling that has made it even more difficult to even begin to recover from the death of his eldest son.
He remains terrified that the case will simply fade from the limelight and be quietly dropped, and has produced a number of video reports to publicise the case over the past 12 months.
"It is like a bad nightmare. As family we often spend many sleepless night[s]. We will never recover," Siam told IBTimes UK.
Nadeem had argued with his father on the morning of 15 May 2014. He had told his family that he planned to join friends at the Nakba Day protest and his father had forbidden it. Nadeem appeared to accept that verdict and headed to school, but when his father called him later he admitted he was heading to Ofer with his friends. That was the last time Siam would ever speak to his son.
Nadeem's death provoked international outrage with Human Rights Watch suggesting that the killing of both boys was a war crime, something that Israel angrily denied. A post-mortem was carried out by a joint team of Palestinian, Israeli, Danish and American forensic scientists, who confirmed that live bullets were used in the shootings.
"A fragment from a live bullet was found inside the body of the martyr," Abdel-Ghani Al-A'wewy told Reuters after the autopsy. A'wewy said that live ammunition "was the only reason for the death".
As is common in Israel, the case was subsequently put under a gag order until November 2014, when it was confirmed in local media that a soldier had been arrested for firing on the protesters. According to Siam Nawara's lawyer, Firas Asali, the soldier was due to be arraigned on 28 April this year, but the case was postponed due to a last ditch attempt by the defence to have it thrown out of court.
"We believe that the court session will be rescheduled to a date in the near future," Asali said.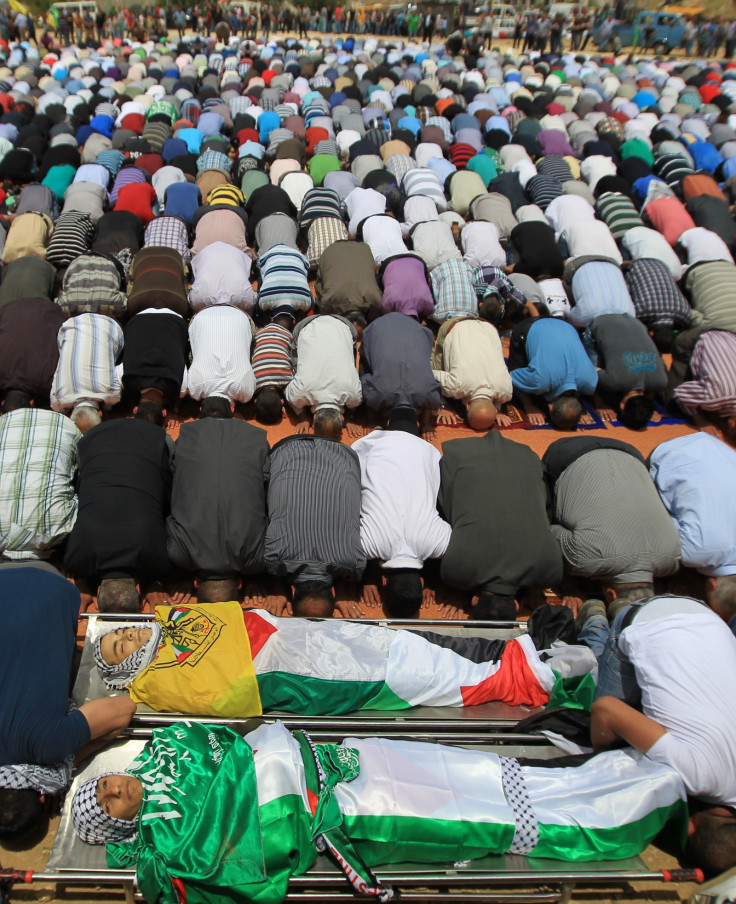 For Siam, it is not just the delaying tactics in the Israeli courts that has made the whole affair all the more horrific for his family. The Palestinian Authority (PA), which controls Ramallah and various other pockets inside the Israeli occupied West Bank, has been slow to react to Nadeem's case and has given the family little support in the year since, he said.
"Maybe the most difficult and shameful part for me has been the Palestinian Authority's slow reaction to such important issue. I have to seek influential individuals to put pressure on them just to do their job. I have had to put a lot of effort and time just to keep up with the PA's demanding needs, complications and unwarranted bureaucracy," he said.
Meanwhile, the Nawara family remains haunted by Nadeem's death, not least his younger siblings with whom he was inseparable, Siam said. Speaking on the death of his son one year ago, he described Nadeem as a care-free and non-political teenager that was more interested in making hip hop videos with his friends than protesting against the Israelis.
"My daughter and my son's motivation at school [has] suffered dramatically. They often feel hopeless. My wife and daughter have been treated for psychological trauma [...] and I have been under great emotional distress since the day we lost my son. It is like a nightmare," he said.