Manchester United winger Nani is hoping to impress manager Sir Alex Ferguson during the remainder of the season as he hunts down a new contract at Old Trafford.
The Portuguese international is out of contract in 2014 and is seeking an extension to prevent being offloaded at a cut price in the summer or on a free 12 months later.
Nani has failed to endear himself to the United faithful during his six years with the 12-time Premier League champions, and following a season dominated by injury, the 26 year old is hoping to catch the attention of Ferguson.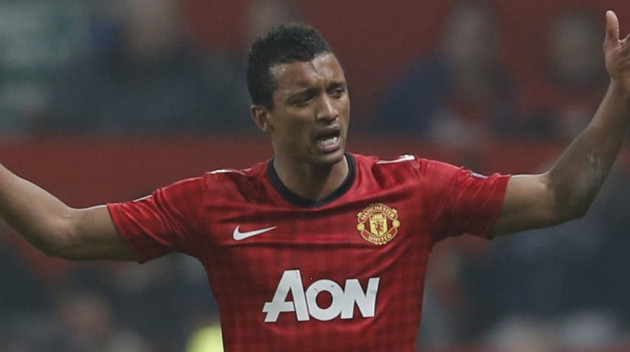 "I want to show the manager that he can trust me and he can believe in me in every match," he said.
"I want to show him my contribution can help win games. So I'll keep working hard to make sure I'm ready to respond every time I get a chance."
"My confidence is high and I think the best is still to come from me," he added.
"This is my time and I think I can be important for the team in these big games. Because I was injured for two months, it means I'm fresh now when some other players are starting to get tired.
With United 1-0 ahead of Real Madrid in the Champions League last 16 second leg, it was Nani's dismissal which sparked a resurgence from Jose Mourinho's side, resulting in the La Liga champions squeezing through to the last eight virtue of goals by Luka Modric and Cristinao Ronaldo.
Referee Cuneyt Cakir has been the subject of intense criticism after he dismissed Nani for a challenge on Alvaro Arbeloa, despite the United man having little knowledge of the Spaniard's whereabouts.
"We were all disappointed after the Real Madrid game, me more than anyone," Nani admitted. "But we are determined to move on from it and make it a big season.
"There are many games still to play and still two trophies to go for.
"I have had a bit of bad luck with injuries. I pulled my hamstring against Braga in November and it took until the middle of January for me to come back. It felt a very long time out.
"But now I'm back and I want to hit my best form and help the team win trophies."