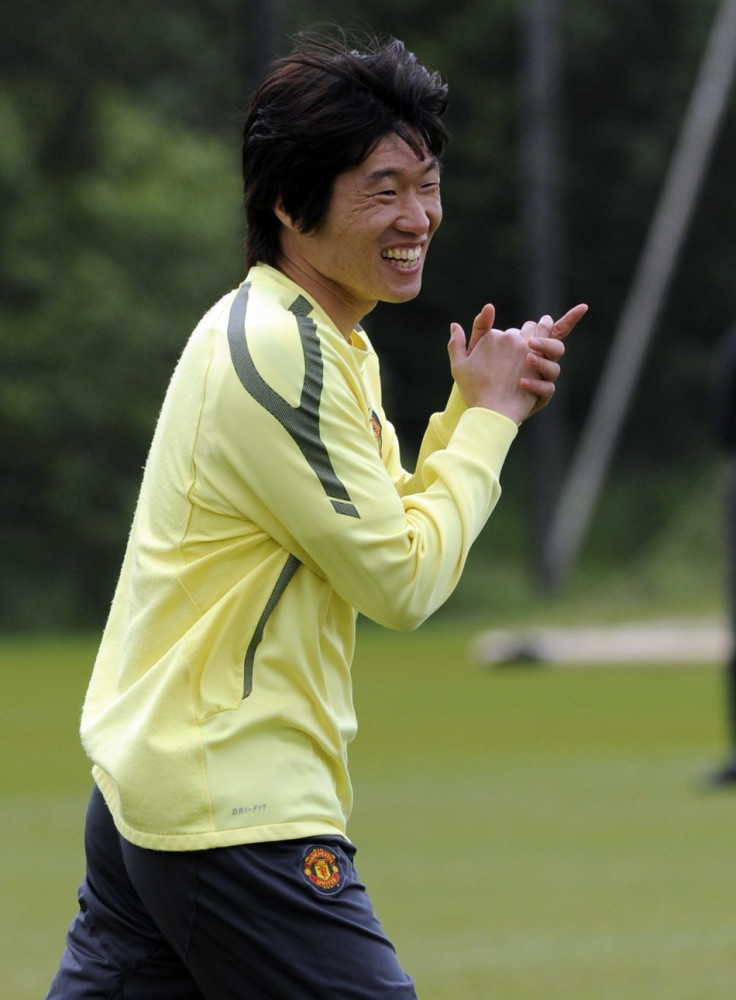 Reports in the Sun today, claim that Park Ji Sung could be set for a sensational exit from Manchester United. Reports in the paper suggest that Juventus are now ready to make an offer for the Manchester United midfielder. Quote attributed to Park ji Sung this week suggested that the player would be open to a move from Manchester United although the player has today denied those reports. The paper reveals that Juventus will employ agent Federico Pastorello to negotiate with United. He said said: "Park's contract with Manchester United runs out in 2012 and Sir Alex Ferguson wants to keep but, but Juventus Technical Secretary Fabio Paratici definitely wants him."
With Sir Alex Ferguson signing Ashley Young and Nani set to stay at Manchester United (read on) Park ji Sung's opportunities at Old Trafford could become limited. With only a year left on his current deal, Manchester United may be tempted to sell if they receive an offer they can't refuse.
Manchester United could be set to land Real Madrid defensive midfielder Lassana Diarra. The ex-Arsenal and Chelsea man claims that he is happy at Real Madrid but he has been a bench warmer this season. His agent has accepted that if Diarra is not given assurances that he will be a big part player at Madrid next season, he may have to look for another club for his client. His agent John Williams told the newspaper: "But if he has to leave, he will not leave for any club. It will either be for the cream of Europe or he will not leave.
The Manchester Evening News claims that Manchester United is one step closer to landing David De Gea. The Atletico Madrid goalkeeper, currently on international duty with the Spanish under 21 side, is seen as the long term replacement to Edwin van der Sar and United believe they will sign the goalkeeper when he returns. The newspaper reveals that when David De Gea 's new agent starts work with him on July 1st, the deal will be finalised.
Manchester United has rubbished reports that they are set to offload player of the year Nani. The Portuguese star was in superb form last season but was dropped for the Champions League final, and with the signing of Ashley Young, speculation has mounted that Inter Milan would sign the winger. However United have insisted that Nani has a massive part to play in taking Manchester United forward and insist they are not in the market of selling their best players.
Finally, in news that will delight most Manchester United fans, MLS side Toronto FCare hoping to give former United midfielder Owen Hargreavesthe chance to resurrect his career.
The 30-year-old was released by United last month after two injury-blighted seasons in which he appeared in just two games for the club but the Sun reports that the struggling Canadian side are hoping to bring him back to the land of his birth.
Another MLS side, Vancouver Whitecaps are also said to be interested.