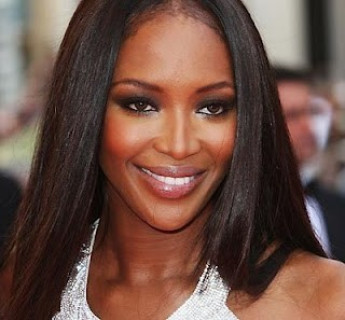 Veteran supermodel Naomi Campbell has dismissed claims she bullied a Russian contestant on her modelling show, The Face.
Kira Dikhtyar, claimed that Campbell singled her out because her Russian boyfriend, Vlad Doronin, dumped her for one of the show's contestants.
The 24-year-old beauty, who was a contestant in the second season of the American version of the modelling show, also alleged that the ill treatment she received caused her psychological damage.
"Naomi hates Russians," Dikhtyar told New York Post gossip column, Page Six.
"She's an amazing woman, but it's very hard to work with her. She put all her [negative] energy on me. After filming ended, they sent me to doctors. I'm still recovering. The network is still paying for my psychiatrist."
A friend of Dikhtyar's added: "No matter what Kira did, there was no way to please her."
But 43-year-old Campbell, who has struggled with anger issues in the past, strongly refuted the claims.
"We're sorry Kira is unwell and we hope she gets the help she obviously needs," a source close to the model told Vogue. "Her allegations are absurd."
In 2013, Campbell insisted that her 'tough love' tactics on The Face were her way of preparing contests for the world of fashion.
She said: "[I give them] tough love. I'm straight up, I'm honest. When my girls do something great, I praise them and pamper them. And when they do something wrong, I'm gonna tell them. I'm not gonna sugar-coat it, because they're not going to get it sugar-coated in the real world."