Narconon: The Church of Scientology's secret answer to drug rehabilitation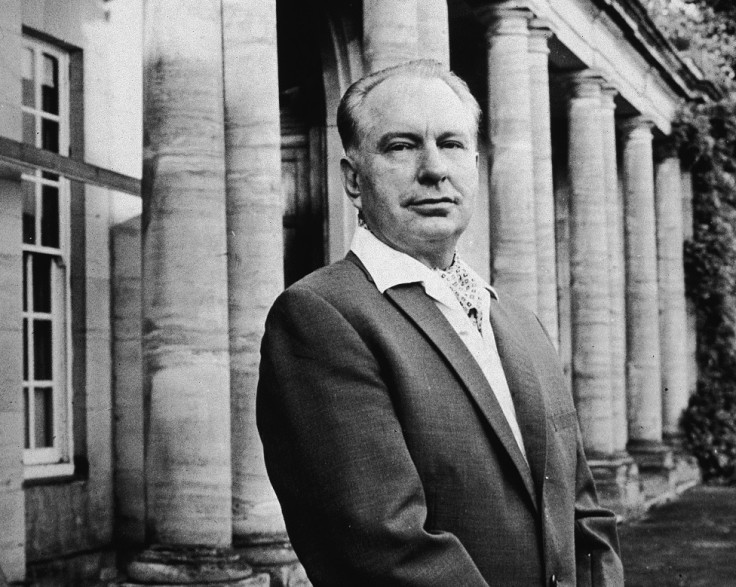 Scrawled on the wall calendar of a cramped cell in Arizona's State Prison were the words that would launch one of the most controversial drug rehabilitation programmes in the world.
"Decision to set up Narcotic Foundation," inmate William Benitez had written, circling the date 18<sup>th August 1965. Half a century later, Narconon has footholds across the United States, Europe and Australia, and it will soon set up a facility in the sleepy Sussex market town of Heathfield. But, unbeknown to most, the drug rehab programme is founded on the methods of the Church of Scientology.
Narconon was formed in 1966 by Benitez, a devoted Scientologist who had served time for narcotics offences. After reading L Ron Hubbard's Scientology: The Fundamentals Of Thought, Benitez reached out to Hubbard to help form an organisation to address substance abuse. In 1972, Hubbard sponsored the incorporation of Narconon – which already used many of the techniques favoured by Scientologists – into the Church.
Today, the organisation states it is a secular programme independent of Scientology, which provides drug education and rehabilitation. It has the backing of various former drug users and high-profile celebrities, including Kirstie Alley – who said in the 1990s that Narconon "salvaged her life".
But, like the Church, Narconon has had its share of controversy. Its methods have been deemed by critics as medically unsafe, and since 2005, seven Narconon members receiving treatment have died, as exposed by a report by NBC's The Rock Centre programme in August 2012.
Purification rundown
The treatment is based on the Hubbard's writings, which state that drugs and their metabolites are stored in the fatty tissue of the human body – and can be flushed out of the system through a regimen known as the "purification rundown". This detoxification involves intense exercise, spending long periods of time in saunas and ingesting large doses of vitamins.
Despite frequent criticism from drug experts over a lack of medical evidence, Narconon and its members stand firm in their belief that purification works.
Speaking to IBTimes UK, Noel Nile, president of Narconon UK, said most "graduates" remain drug-free after completing the entire programme.
"Narconon's drug-free approach addresses the physical, emotional and mental reasons underlying drug dependency," he explained. "It supports individuals who choose to abstain from addictive substances by teaching them how to obtain sobriety, develop essential abilities and work toward long-term satisfaction and quality of life in recovery."
Neil added that the first stage uses "specific nutrition regimes to withdraw and detoxify the addict. It also includes communication drills to refocus their attention back into present time".
In the second stage, the former addict undergoes a "series of courses designed to raise their responsibility and ethics and helps them set new goals in life".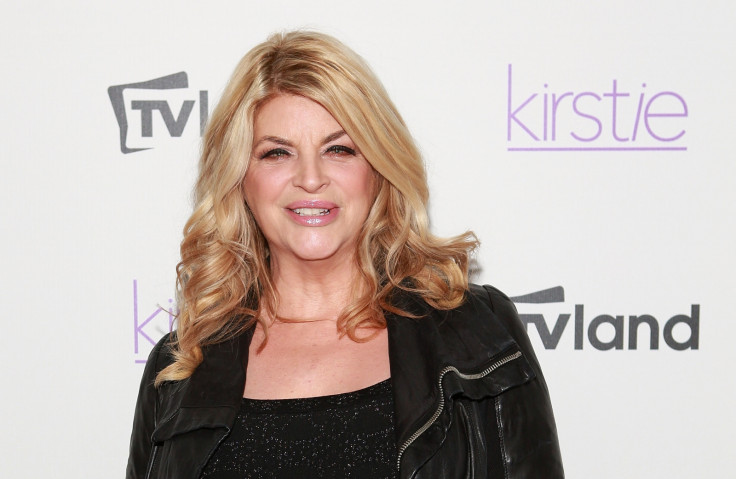 Criticism and the use of niacin
The detoxification process has repeatedly come under fire since Narconon was formed. But in response, the organisation has stated that mainstream medicine is biased against it.
One of the most controversial areas of the purification is the use of niacin, an essential human nutrient, and one of the ingredients of the multivitamin cocktail given to Narconon members.
Clear Body, Clear Mind, a canonical text of Scientology published by the Church in 1990, recommends initial doses of 100mg, which increase over the course of the programme. This is in stark contrast to the medically recommended level of around 15mg. Overdoses of Niacin include skin irritation, dizziness, rapid heartbeat, headaches and liver damage.
The risk of taking high doses of niacin is one of the reasons medical experts have said the Narconon programme is unsafe and has since been banned in France and Quebec.
In 1990, Narconon began operations in the US state of Oklahoma as an unlicensed facility near the town of Newkirk. It was twice refused a state licence by the Oklahoma Mental Health Department, which said there was "no evidence that drug and alcohol education was part of the programme", and added that the programme was "not medically safe".
Speaking about the Oklahoma centre to ABC News in February 1992, the current head of the Church of Scientology, David Miscavige, said: "There are a group of people on this planet who find us to be a threat to their existence, and they will do everything in their power to stop us. And that is the mental health field. I didn't pick a war with them."
Yet to this day, critics remain adamant that the programme is dangerous. Professor David Touretzky, a research professor in the Computer Science Department and the Center for the Neural Basis of Cognition at Carnegie Mellon University in Pittsburgh, has been a critic of Narconon and Scientology since 1995.
"Narconon is a criminal enterprise operated by the Church of Scientology to defraud desperate people looking to help a family member with drug or alcohol problems," he told IBTimes UK.
"It employs ex-addicts with no training to deliver abusive and dangerous treatments in lieu of proper medical care and drug counselling. The predictable result here in the US has been a parade of corpses and dozens of lawsuits alleging wrongful death, injury and fraud. In short, Narconon is Scientology."
In response to the claims that staff are not medically trained, Sheila MacLean, executive director of Narconon UK, issued the following statement: "Whilst it is a non-medical programme, all clients undergo a full and comprehensive medical examination before starting the programme. Notwithstanding the non-medical nature of the programme, I myself am a registered general nurse."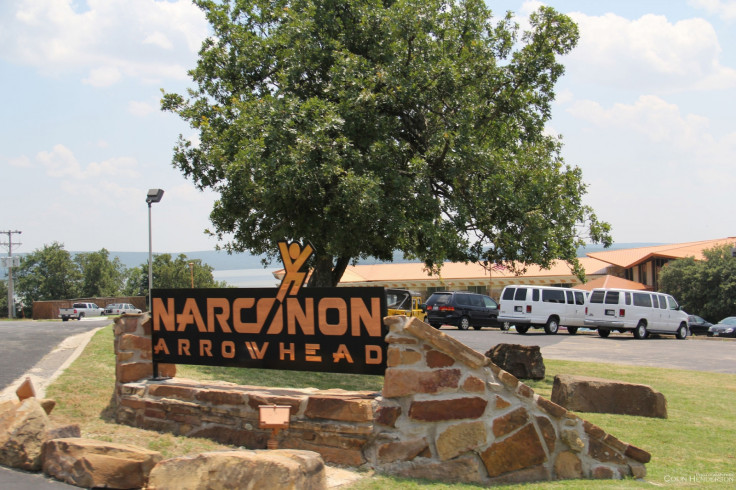 Financial irregularities claims
In 2013, the Narconon of Georgia Drug and Alcohol Treatment centre in the United States closed amid an investigation into financial irregularities involving insurance, after a former patient claimed the centre charged her insurance company $166,000 for $15,000 worth of treatment.
"We have credible information that indicates that insurance fraud is taking place with Narconon," Georgia insurance commissioner Ralph Hudgens told WSB Radio at the time.
The Gwinnett County district attorney, Danny Porter, told newspaper AJC that Narconon had been "relieved of criminal liability" as a "corporate entity" in September 2013, after the facility surrendered its licence to the state. The centre shut at the end of the year.
When asked about the case, MacLean said: "There are a large number of Narconons around the world. They are independent charities with their own managements, which seek to deliver the Narconon programme.
"My experience of having worked in some different Narconons in the US and in Europe was that they were well run units which followed good administrative and financial policy," she added. "I have no knowledge of the Narconon in Georgia."
One story, obtained by IBTimes UK via the website Stop-Narconon.org, claims Narconon Stone Hawk in Battle Creek, Michigan, allegedly refused to refund the $20,000 fee when a family withdrew their son from the programme early. The centre has since closed.
Speaking under a pseudonym, Jeff Z began looking for a drug rehabilitation programme for his son in November 2007.
He said: "I found Narconon Stone Hawk on the web and contacted the owner, Per Wickstrom. My wife and I don't have a lot of money; we couldn't afford Narconon's price. But Per had a solution: he took our financial information, and submitted credit card applications for us.
"We got a $20,000 line of credit from a bank. This was just enough to cover the combined cost.
"On December 2, we took our son to Narconon Stone Hawk in Albion Michigan, at 12.30pm. He called on 5 December and begged me to please look more closely at this place. By 3am on 6 December we were on our way to pick him up from Stone Hawk. The conditions at Battle Creek were bad."
Jeff claimed that after removing his son from the programme after several days, the centre said they would refund all but $15,900 of the money he had paid. It is not known whether he received a refund.
Wickstrom has since been revoked as a member of Narconon.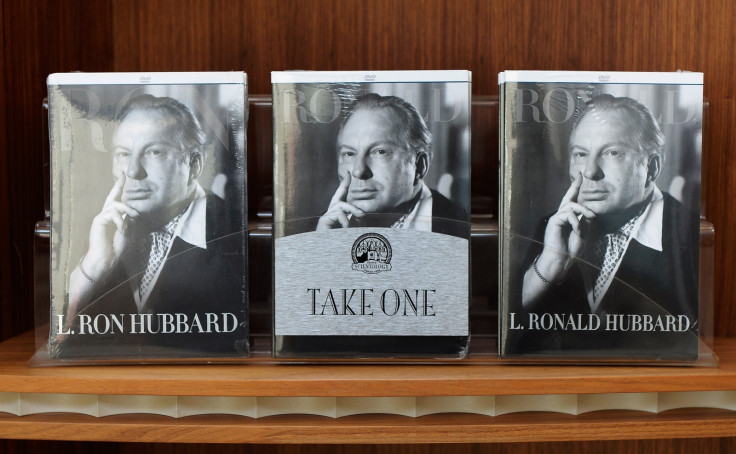 Distance from Scientology
Narconon has never denied its connection to the Church of Scientology, or that its methods are based on the teachings of Hubbard. The parent organisation of the programme, Association for Better Living and Education (Able), was established by the Church.
Yet the organisation has previously gone to some length to distance itself from Scientology, according to some, partly to detach Narconon from any criticisms aimed at the new religious movement.
Former Narconon employees have claimed the organisation has been used to convert people to Scientology. Last year, Lucas Catton, who stepped down as president of Narconon's Arrowhead facility in Oklahoma in 2004, told NBC news the Church of Scientology uses Narconon as a way to recruit new members – an allegation both the Church and Narconon deny.
In the 1970s, shortly after the organisation was set up, Narconon promoted its drug-treatment services to a variety of governmental jurisdictions in the US – raising questions about the constitutional appropriateness of governmental bodies sponsoring a religiously affiliated organisation.
Regardless, Narconon UK was open about its links to Hubbard's beliefs in a statement.
"All of the materials of the Narconon programme are based on Mr Hubbard's research and advices about this particular area of travail," Nile told IBTimes UK.
The story has been different in the past, though. In 1977, the FBI uncovered documents in a raid on Scientology offices that revealed Scientologists were instructed to refer to Narconon and other "front-groups" using code names.
"Codes should be used for the names of front groups that we do not want connected with the C of S and for anything that gives specific and actual evidence that the C of S is in legal control of B6 groups [of which Narconon was one]," the report read. Dated 5 November 1976, it was signed by Judy Taussig, a US national official of Scientology.
Now, Narconon also operates treatment centres under other names, such as Fresh Start in Nevada and Pur Detox in California.
There is no opening date for the Narconon centre in Heathfield as of yet. But the project director, Sheila MacLean, told the Kent and Sussex Courier the facility will be secular – with an emphasis on training Narconon councillors to work elsewhere.
In response to the controversies surrounding the organisation and its critics, Narconon UK issued IBTimes UK with this statement: "Narconon is a unique drug-free programme that has been ahead of its time. Only now is there a much greater social awareness of the need for rehabilitation programmes that are capable of achieving stable drug free lives.
"Narconon graduates now number tens of thousands, in 46 countries worldwide. Their lives have been restored and their families reunited. We have been achieving this since 1966 and continue to do so on a daily basis worldwide."
© Copyright IBTimes 2023. All rights reserved.