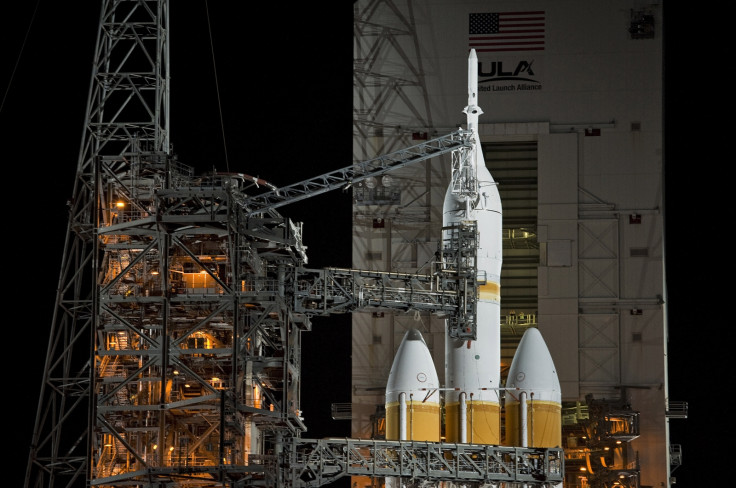 UPDATE: The launch has now been put on hold because "a fuel and drain value did not close".
---
Nasa's Orion launch has been delayed because of a stray boat spotted inside the prohibited zone.
"The Eastern Range has just called a fouled range due to a boat that has strayed into the prohibited zone over the Atlantic. The rocket cannot lift off until the boat clears the area," the space agency said.
It later added that the hold has been extended because of a propellant problem.
"The launch conductor extended the countdown hold because of the range hazard and due to a second stage propellant conditioning issue."
The launch window has now been extended to 9.44am EST (2.44pm GMT): "Orion has two hours and 39 minutes to lift off today on its flight test."
However, Nasa confirmed it would go ahead just a few minutes later than schedule: "The final polls have been conducted and all the launch and flight teams report the spacecraft and rocket are go for liftoff."
The flight is now being held because of winds exceeding set limits.
Originally, the launch was scheduled for 7.05am EST (12.05pm GMT).