Nasa has announced that the four engines for its Space Launch System (SLS) are ready to be mated to its core stage. The five components that make up the core stage of what is touted to be the largest and most powerful launch vehicle ever built are also ready, reports the space agency.
All four engines will be assembled for "green-run" testing, which is the final test of the engines and the entire core before the actual take-off that is expected in 2019.
The core stage comprises of five segments — the engine section that will house four RS-25 engines, a liquid hydrogen tank, a liquid oxygen tank, the intertank that connects the two, and the forward skirt that houses the avionics and flight computer systems.
The engines can produce a combined thrust of over two million pounds and the liquid hydrogen and liquid oxygen tanks have a total capacity of over 2.7 million litres — enough liquid to fill 63 large tanker trucks.
"Nasa's priority is to deliver hardware for the first flight of the Space Launch System and Orion spacecraft," John Honeycutt, the SLS programme manager at Nasa's Marshall Space Flight Center said. "The SLS team has constructed major parts of the rocket, such as the in-space stage, which is already at Nasa's Kennedy Space Center in Florida, the four RS-25 engines, core stage structures, and solid rocket booster segments."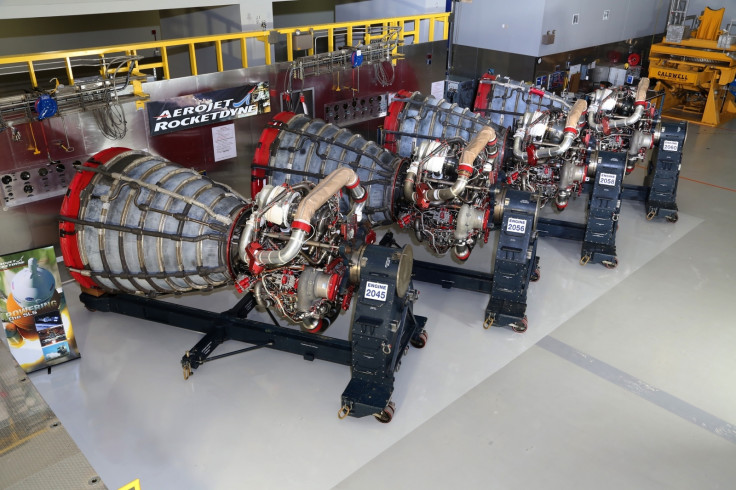 The RS-25 engines were previously used in Nasa's space shuttle and have had a long and reliable service life, with 135 space missions so far. The engines have been upgraded for SLS duties and will be used on "Exploration Mission-1" – the first unmanned flight of SLS in 2019.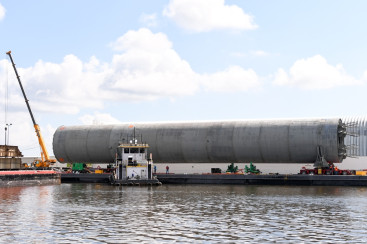 There are a total of 16 RS-25 engines available with Nasa and two of them are being used as workhorse testers for the controllers, which house all avionics and flight computers.
The core stage alone will be as tall as a 20-storey building, says Nasa.
The massive tanks that will hold the liquid oxygen and hydrogen were recently tested. "To make these massive propellant tanks, Nasa and our industry partner Boeing have used the largest robotic rocket welding tool to build the thickest pieces ever welded with self-reacting friction stir welding," said Steve Doering, SLS stages manager at Marshall. The tanks were tested by filling them with over 750,000 litres of water.
"This rocket is happening now," said Honeycutt. "The Space Launch System team has made great progress and has an exciting year ahead as Nasa conducts crucial structural tests at Marshall, assembles the core stage and the four RS-25 engines at Michoud and delivers more hardware to the launch pad at Kennedy."