Nasa says SpaceX may send two Red Dragon spacecraft to Mars in 2020 in case one fails
Given the hazardous landing conditions on Mars, this will double the chances of a successful touchdown on the red planet.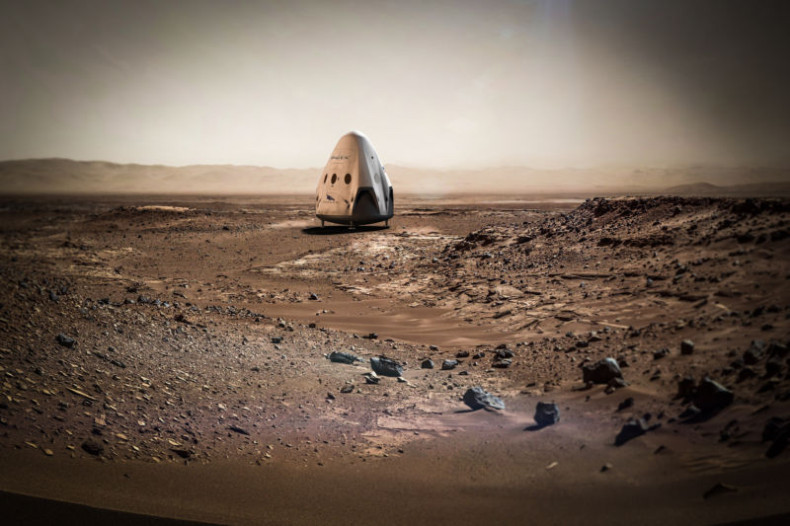 Elon Musk-led SpaceX may send two Red Dragon spacecraft to Mars in 2020 in case one of them fails to successfully land. The Red Dragon is an unmanned SpaceX capsule for low-cost Mars missions to be launched using Falcon Heavy rockets.
Nasa's Director of Planetary Science Jim Green announced during a conference that SpaceX was considering launching two Dragon probes, one at the beginning of the 2020 launch window, and the other at the end.
While the proposal has not been formally been announced by SpaceX, company spokesman John Taylor told Ars Technica they may explore the possibility. Industry sources at the same time told the website that SpaceX was indeed seriously considering two Red Dragons for the mission but no final decision had been made yet.
The idea is to have the second Dragon capsule as a backup in case the first fails to land given Mars' hazardous landing conditions primarily due to its ultra-thin atmosphere. To top it, the Dragon capsule would be the heaviest object ever to land on Mars and parachutes will not be sufficient to slow down such a massive lander. Instead, the company plans to use booster rockets to slow down the capsule.
Booster rocket landing has never been attempted before and only worked out in theory and thus Musk may want to up the mission's chances with two shots. The first shot would allow SpaceX to learn from any failure that may arise from using the supersonic boosters in the thin Martian atmosphere to slow the vehicle's descent.
Musk has repeatedly harped on future grand plans for colonisation of the red planet and wants to make sure that no attempt goes waste in achieving that. SpaceX is working closely with Nasa to chalk out its Mars plans, but the premier space agency has its own Mars Exploration Programme for 2020. Nasa's programme has different objectives from SpaceX's, whose aim is to colonise and less about studying the planet's geology.