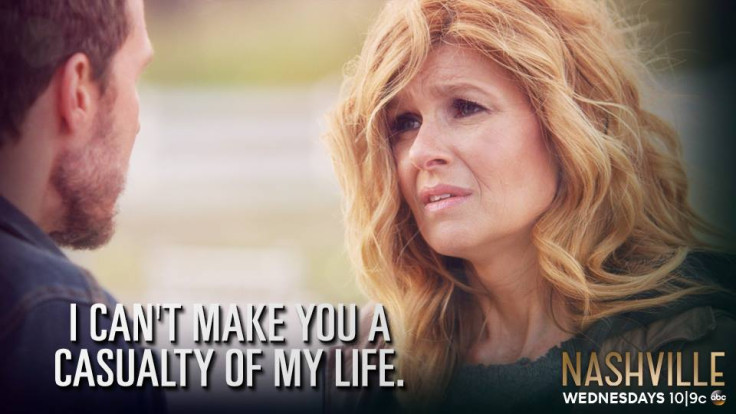 Nashville season 3 returns with an all new episodes on 4 February, at 10pm on ABC.
In the midseason premiere episode is titled, I'm Not that Good at Goodbye, Luke is likely to be on a warpath and Deacon finds out more about his medical condition.
The official synopsis reads as follows:
Earlier, the end of the midseason finale saw Rayna telling Luke that she will not marry him, which leaves him heartbroken, as he is not at all happy with Rayna's decision.
The season 3 winter premiere will focus mainly on the Deacon/Rayna/Luke triangle.
According to a report in E!News, Luke goes out of control after Rayna's announcement.
"Hot on the heels of Rayna calling off her wedding to Luke, he throws a temper tantrum of epic proportions—and his temper tantrum takes him straight to Deacon's house, thinking Rayna ran into his arms immediately," says the report.
The website adds, "Of course, she's not there since she's doing the responsible thing by breaking the news to her family, but viewers will finally get the Deacon vs. Luke showdown we've been waiting for, and the outcome, is perfect."