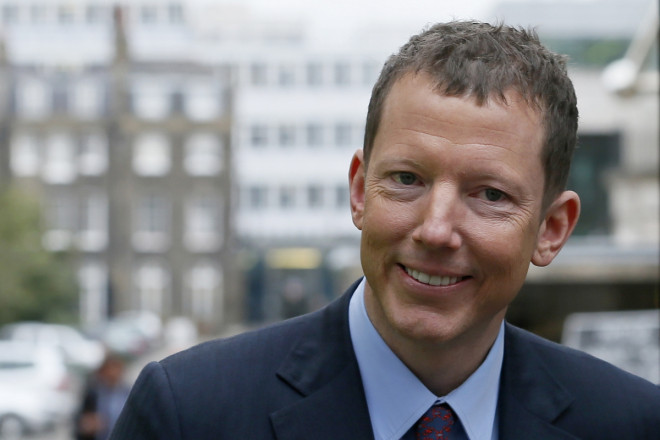 Users of popular social media site Twitter are probably more used to spats between reality TV stars and football players, rather than titans of global industry.
But that did not stop financier Nat Rothschild and Indonesian businessman Aga Bakrie locking horns after the Bakrie family cut ties with Asia Resource Minerals and saw them buy back a stake in miner Bumi.
The move, which will see the Bakrie family return at least $400m to shareholders, sparked an almighty row on Twitter.
Rothschild opened batting with the following: "@agabakrie7 thanks for buying back a worthless pile of turd. I look forward to watching Bumi TBK trading to zero."
He added: "Whilst your dad is an evil genius (yes I'm paying Nirwan a compliment), the word on the street is that you are extremely DUMB!"
Bakrie junior attempted to hit back at Rothschild's below-the-belt tweets: "Haha... 'Dumb' I believe that's the word that has been associated with you by most of the people that I have met."
Rothschild demanded to know why several Bakrie family firms were "trading at zero".
But Bakrie replied: "Since they are all public company listed in Indonesian exchange, please buy 1 shares and address all question to management."
"Protect Country resources from imperialist. Good bye London... It was a bittersweet experience."
Rothschild weighed in again: "What about protect minority shareholders from Bakrie? Why is investing 1.2b [dollar] into Indo bad for Indonesia you dumb schmuck?!"
"Indonesia is an amazing investment haven... only bad when a minority try to take control by dirty trick," Bakrie responded.
"No family has done more to blacken Indonesia's investment climate than yours," Rothschild hit back.
Bakrie signed off tongue-in-cheek: "Congrats on the separation, all the best for you. As we Indonesian say selamat malam pak ["good evening sir"] Nat."