Five men and a woman have appeared in court charged with being members of the banned neo-Nazi group National Action.
The defendants allegedly continued operating in the group despite it being banned in December 2016. All six people have indicated not-guilty pleas, BBC News reported. The six will next appear at the Old Bailey on 19 January.
The arrests come as the number of suspected far-right extremist groups flagged to the UK's Channel anti-terror programme spiked by 30% in the past year.
Official figures also show that 91% of the total 260 people held on suspicion of terror offences in 2016 were white.
As the threat of far-right groups shows no sign of abating, here is what you need to know about National Action and other extremist far-right groups currently operating in the UK.
National Action
National Action became the first extreme right-wing group to be outlawed in the UK since the Second World War in December 2016, when it was banned under anti-terror laws.
The neo-Nazi organisation was founded in 2013, and was believed to contain no more than 100 members at its peak, according to the Huffington Post. Since then, it has been ridiculed for its publicity stunts including holding a Miss Hitler beauty contest, and gaffes – like being pelted with rubbish by counter-protesters after its members got locked in a lost property depot in Liverpool.
However, authorities began to perceive National Action as a serious threat to UK security in 2016 after it spoke out on social media in support of Thomas Mair, the man who murdered Labour MP Jo Cox. It also adopted the only words he said in court, "Death to traitors freedom for Britain", as its slogan.
And despite being proscribed in 2016, an undercover investigation by ITV News in 2017 found that members of the group were still meeting in secret. In a "survival camp" weekend, members practised fighting, and organiser Larry Nunn spoke about creating an "organised white society".
Generation Identity
Launching in France as Génération Identitaire in 2012 – the youth wing of the far-right Bloc Identitaire – the group has spread across Europe, most notably in Germany and Austria.
The UK and Ireland arm launched in October by unfurling a banner reading: "Defend London: Stop Islamisation" on Westminster Bridge, according to the anti-fascist activist group Hope Not Hate.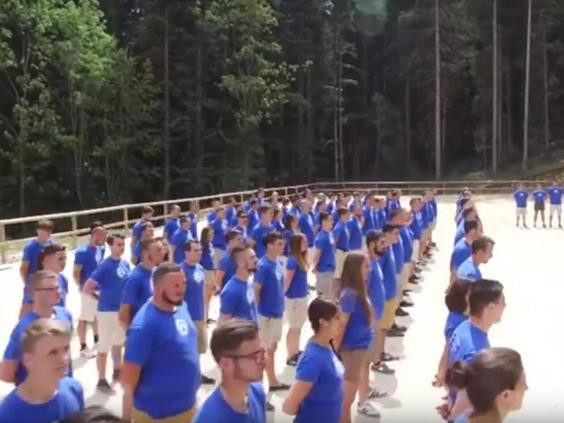 As a segment of the Identitarian Movement, it promotes "ethnopluralism" – or a policy of separating and segregating people along racial lines. Peddling a conspiracy theory it dubs the "Great Replacement", it believes that white Europeans are becoming a minority across the continent.
Its de facto spokesperson Martin Sellner has suggested that European heritage dates back 30,000 years, and that "ethno cultural identity" must be preserved. The group, which claims to be peaceful, has a slick online and social media operation.
A recent report by the Institute for Strategic Dialogue warned that Generation Identity is among groups "weaponising internet culture. In 2017, for instance, it raised funds online to hire a boat to halt German migrant rescue operations.
Undercover reporters for ITV recently found that the Generation Identity is recruiting in the UK for its week-long training camps in France.
A man secretly filmed for Undercover – Inside Britain's New Far Right said that the group organised a mock protest with pepper spray, and asked an disguised reporter "we have fit girls, fit guys... which side do you want to play for? For the degenerates or the patriots?"
Britain First
The far-right group recently made international headlines after US President Donald Trump re-tweeted three posts by its deputy leader Jayda Fransen. One of the videos purported to show a Muslim immigrant attacking a Dutch boy, but in fact showed two Dutch children attacking each other.
Formed in 2011 by ex-members of the far-right British National Party (BNP), it campaigns against multiculturalism and the perceived "Islamisation" of the UK, and wants to halt almost all immigration into the country. Other policies include outlawing Islamic face coverings, and banning the media from using the world "racism", according to Sky News.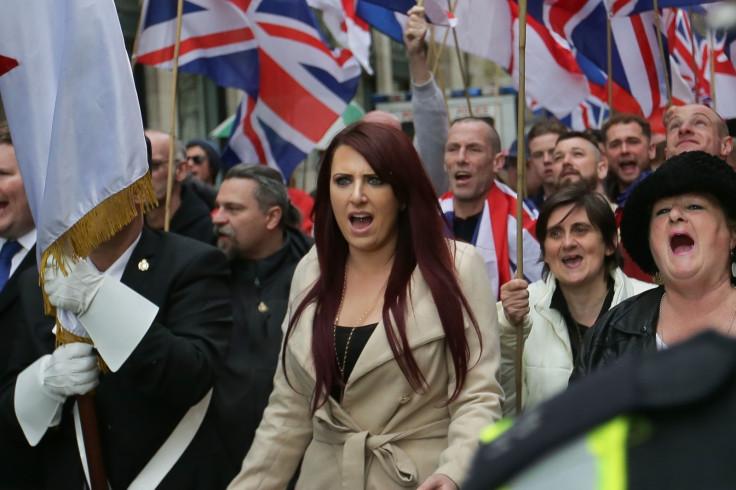 Former BNP councillor Paul Golding is currently its leader. In September 2017, Golding and Fransen were changed with causing religiously aggravated harassment after handing out leaflets in Thanet and Cantebury. In 2016, Golding was imprisoned for breaking a court order banning him from entering mosques.
"Britain First, the anti-Muslim street group, is limping despite its deputy leader having three of her tweets shared out by Donald Trump," a spokesperson for the anti-Fascist organisation Hope Not Hate told IBTimes UK. "Banned from Twitter and facing several court cases, the group is struggling for funds and on-the-ground supporters (as opposed to its large Facebook presence)."
The "alt-right"
A "mysterious" powerbase for the so-called alt-right fascist movement is in operation in the UK, senior Hope Not Hate researcher recently Dr Joe Mulhall told HuffPost UK.
Although those who align themselves with the alt-right may share similar views with the groups above, they are less likely to be active members of organisations, he suggests. People in the UK who sympathise with the "alt-right" would not be associated with other extremist groups such as the BNP or National Action for various reasons.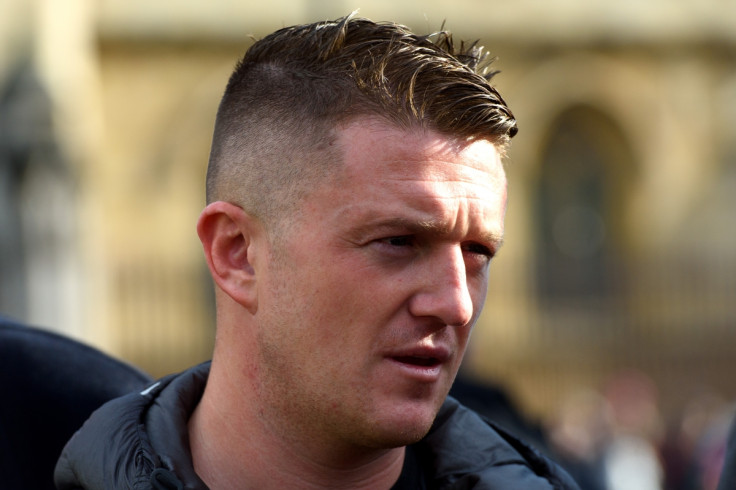 Dr Mulhall added that the neo-Nazi and fascist protests in Charlottesville, Virginia, have emboldened those with extreme nationalist views in the UK – which he says makes up a large chunk of the worldwide movement.
Platforms such as InfoWars which have a glossy social media presence; the "softer" Rebel Media founded by English Defence League founder Tommy Robinson, as well as the London Forum on the "extreme end", are examples of how those with alt-right sympathies operate in the UK.