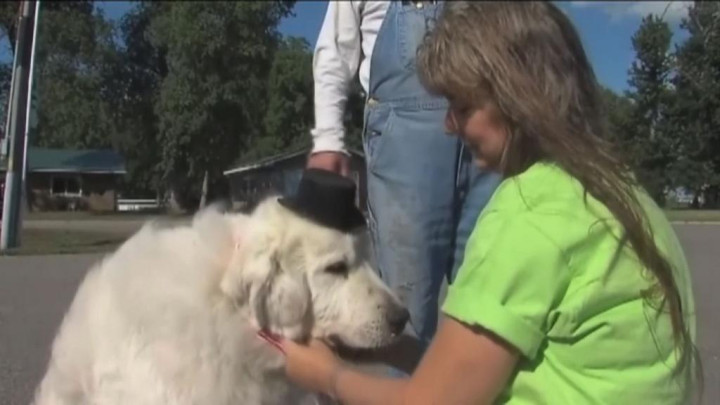 Duke, a seven-year-old dog, has been declared mayor of Cormorant, a small town located in Northwestern Minnesota.
In a landslide win, the Great Pyrenees took the lead over Richard Sherbrook, the human contender.
"Poor Richard Sherbrook that owns the Cormorant Store, he didn't even have half as many votes as Duke did," said Tricia Maloney, a local resident on WDAY-TV.
Twelve people from the village voted, each of them paying 60 pennies ($1) to cast a vote. The official swearing-in ceremony will take place on Saturday, 16 August, during the city's annual fair.
To commemorate the win, Duke was treated to five hours of grooming and a new outfit.
A local pet store, Tuffy's Pet Food, will be donating a year's supply of kibble as Duke's salary.
David Rick, another Cormorant resident, says Duke has already begun his service.
"What he does is when the cars are coming through town, they're hitting town at 50 miles per hour, and he slows them down."
Duke will hold his position for one year from Saturday, 16 August.
Other animals to be elected into public service include: Stubbs, the cat who has been the honorary mayor in Alaska for the last 17 years. There was an alleged assassination attempt on Stubbs last year by a local dog.