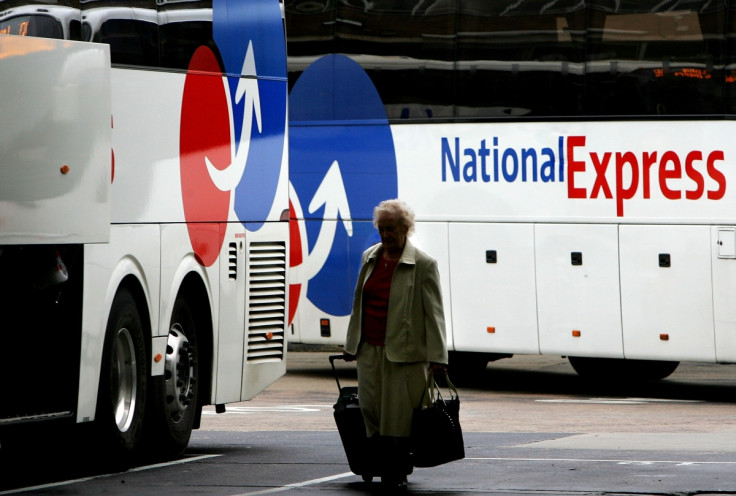 National Express' revenue accelerated on the back continued expansion in the first six months of its financial year, but shares in the transport operator hit the brakes on Thursday (28 July).
Midway through the trading session, shares in the FTSE 250 group were down 0.44%, despite a largely positive set of figures, which showed revenue jumped 14.4% year-on-year to £1.1bn (€1.3bn, $1.4bn) and pre-tax profit rose 4.8% to £56.8m in the period.
Having expanded its bus operations to the US, Spain and Bahrain and its rail network to Germany, National Express now makes two thirds of its earnings outside the UK, meaning it was not affected by the pound's decline following Britain's vote to leave the European Union.
The group has recently acquired a bus operator in the popular Spanish island of Ibiza, a famous hotspot for holidaymakers , as part of its expansion strategy. National Express, whose shares have surged 13% over the last 12 months, said diversifying its business has paid off and the expansion plans would continue.
"We remain on course to deliver our expectations for 2016 in spite of pressures we have experienced in the UK during the second quarter," it said. "We have purposefully built a diverse global business which is focused on operational excellence, innovation, bolt-on acquisitions in our core markets and further global diversification."
Joshua Raymond, analyst at XTB.com, indicated the figures would please shareholders, particularly at a time when travel and leisure stocks have been beset by a host of disruptions.
"This is an earnings report that contains no real drama or volatility in real earnings versus expectations, which makes it a comforting read and will help to cement long term shareholder confidence," he said.
"The firm now generates more than 66% of its total earnings outside of the UK, which helps to reduce the overall effect of a slowdown in the UK market, which it expects to continue and had previously warned."
Raymond added National Express' strategy to grow its international operations and diversify its revenue stream across multiple territories was "proving good and should help to bring continued consistency in earnings."