National Geographic admits to past 'racist coverage' showing natives as 'savages and happy hunters'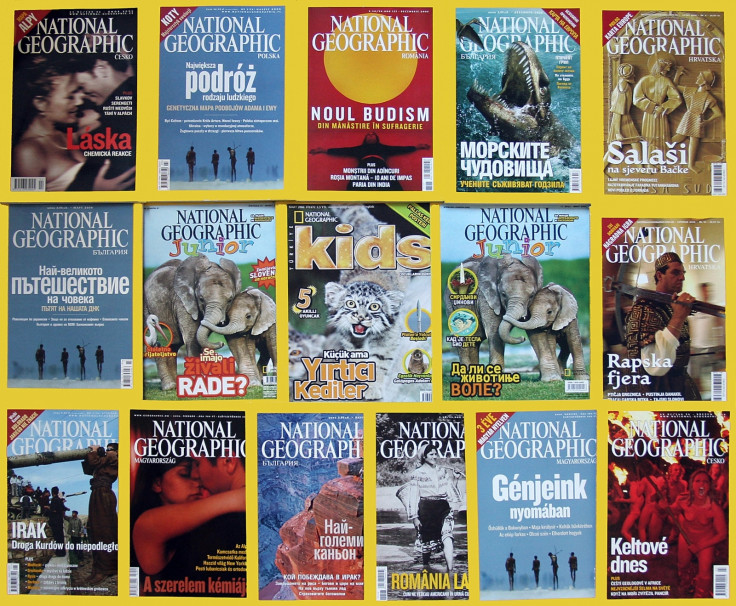 KEY POINTS
Magazine propagated "every type of cliché" about different ethnic groups, says editor.
Photo reports featured native people as "exotics, famously and frequently unclothed, happy hunters, noble savages."
National Geographic has admitted to publishing "racist coverage" throughout its 130-year history, in an editorial entitled "For Decades our Coverage was Racist."
The world-renowned magazine has described some of its stories about people of colour as "appalling", saying that they propagated "every type of cliché" about different ethnic groups.
"Until the 1970s National Geographic all but ignored people of color who lived in the United States, rarely acknowledging them beyond laborers or domestic workers," National Geographic editor Susan Goldberg wrote in her letter for the April edition, which is dedicated to exploring race.
Goldberg said she had asked John Edwin Mason, a professor of African history at the University of Virginia, to review the magazine's coverage of people of colour since civil rights leader Martin Luther King was murdered in 1968.
In her editor's letter, she said that Mason had noted how the magazine had frequently depicted "'natives' as exotics, famously and frequently unclothed, happy hunters, noble savages—every type of cliché."
"National Geographic did little to push its readers beyond the stereotypes ingrained in white American culture," Goldberg wrote, adding that she is the first Jewish editor of the magazine.
Mason told US radio station NPR that National Geographic portrayed the Western world as progressive and world, while "the black and brown world was primitive and backwards and generally unchanging."
He said that the magazine's editorial commitment to show "nothing unpleasant" meant that its readers were rarely confronted with the reality faced by many of the people pictured: war, famine and civic discord.
Mason pointed to an article published in the early 1960s about South Africa which barely references the Sharpeville massacre, when 69 black South Africans were killed by police.
"There are no voices of black South Africans," Mason said. "That absence is as important as what is in there. The only black people are doing exotic dances ... servants or workers. It's bizarre, actually, to consider what the editors, writers, and photographers had to consciously not see."
He also said that the magazine's photos showing indigenous people's fascination with Western technology created an "us-and-them" split between "civilized and uncivilized."
Mason concluded that National Geographic, a magazine with "tremendous authority", had only served to reinforce racist attitudes in US society.
Goldberg said that some of the magazine's previous stories had left her "speechless", such as the 1916 photo of Australian Aborigines which bore the caption "South Australian Blackfellows: These savages rank lowest in intelligence of all human beings."