Florida Governor Rick Scott announced that the National Guard would help prepare schools to reopen following Hurricane Matthew. However, many schools affected by the major storm would remain closed on Monday (10 October), the governor noted.
In a statement released on Sunday (9 October), Governor Scott said it was crucial that students get back to school as quickly as possible, particularly those who receive their only real meals there. The governor said the state's full resources have been offered to school districts for cleanup, repairs and issues with damaged buses.
The National Guard will assist with the cleanup at any schools that served as shelters, should the school districts request help.
Florida's eastern coast received the brunt of Hurricane Matthew as it made its way up the East Coast of the US. President Obama declared a major disaster in Georgia and Florida, though Scott said the declaration was limited to helping debris removal and emergency protective measures.
According to the Associated Press, Matthew caused beach erosion and flooding in the Sunshine State and left nearly 2.2 million households and businesses without power across the Southeast.
ABC News reported that Matthew was downgraded early Sunday morning to a post-tropical cyclone as it turned eastward and began moving out into the Atlantic. Despite being downgraded, Matthew is still packing a punch.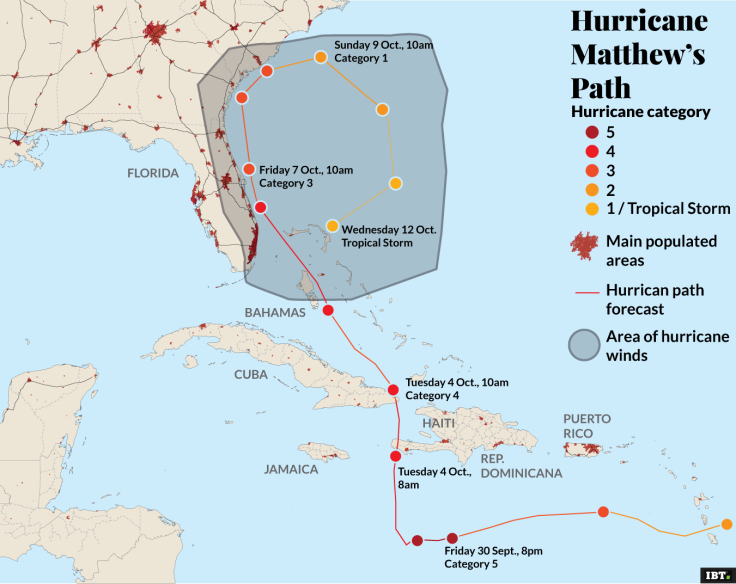 The storm has maximum sustained winds of 75mph and has caused significant flooding in North Carolina. The National Hurricane Center has discontinued all warnings and watches along the East Coast.
Hurricane Matthew reached Florida just hours after it ravaged Haiti, killing at least 900 people in the small island nation.
In the US, the death toll has reached at least 19, with four people missing in Cumberland County in North Carolina, ABC News reported.
The death toll in the US stands as follows: 8 in North Carolina; 6 in Florida; 4 in Georgia; and 1 in South Carolina.