Nato Chief Set to Visit Turkey as Ankara Poised to Invoke Alliance Amid Isis Threat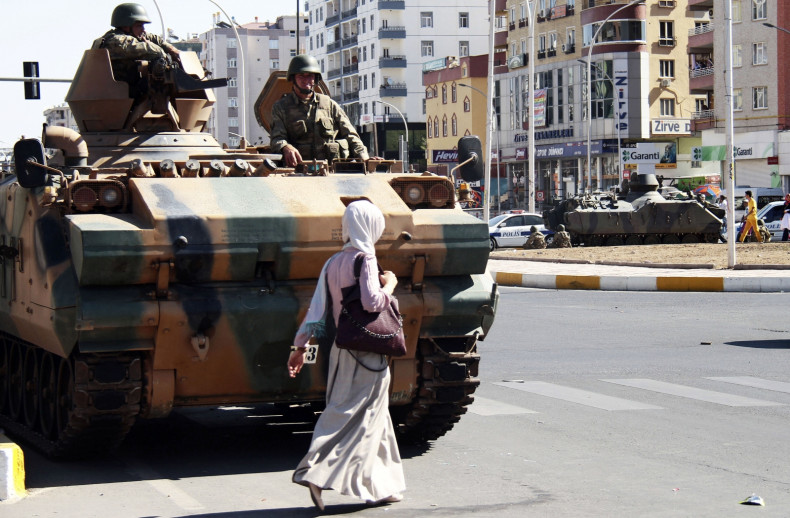 Newly-inaugurated Nato Secretary General Jens Stoltenberg is set to visit Ankara amid the raging violence in the Syrian-Turkish town of Kobani following Isis' advances.
Stoltenberg will visit Turkey on Thursday, 9 October to hold talks with President Recep Tayyip Erdoğan, Prime Minister Ahmet Davutoğlu and Foreign Minister Mevlüt Çavuşoğlu.
The country's defence minister İsmet Yılmaz, who earlier said Ankara may invoke Nato powers in case of any attacks by Isis jihadists on Turkey, will also be present at the meeting.
"At the meetings, a detailed exchange of views on growing instability in the Middle East, primarily Iraq and Syria, and current situation in Ukraine, as well as other principal issues on NATO's agenda in light of the Wales Summit decisions are expected to take place," the Turkish foreign ministry said in a statement.
Stoltenberg's two-day trip to Turkey will be his second visit after his Poland tour after he took over recently. During his visit, the Nato chief will also tour the US patriot missile units deployed in the southeastern province of Gaziantep.
Earlier, Yılmaz told reporters: "From the moment the incidents relating to Syria first started, we asked Nato to prepare for possibilities to make plans. Nato prepared a plan taking various alternatives into account. If there is an attack on Turkey, Nato will bring about the provisions of Article 5 of the Washington Convention."
"If there is an attack, Nato's joint defence mechanisms will be activated."