Kurdish protesters have clashed with police in Turkey leaving at least 14 people dead and scores injured during demonstrations against the Islamic State (formerly known as Isis) group's advance on Kobani, a town on the Syrian-Turkish border.
Turkey's private Dogan news agency reported eight dead in the eastern city of Diyarbakir and said others died in cities in the mainly Kurdish east as police used water cannon and tear gas to disperse protesters who burned cars and damaged businesses.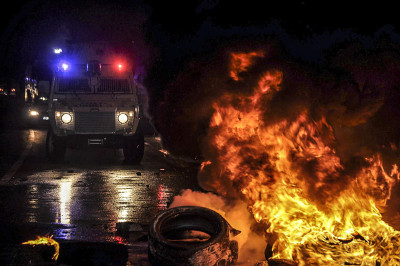 The activists are demanding more help for the besieged Kurdish forces struggling to hold on to Kobani. Some European countries are arming the Kurds, and the American-led coalition is carrying out air strikes against the Islamic extremists, but protesters say it isn't enough.
Protests were reported in cities across Turkey. Police used water cannons and tear gas to disperse demonstrators in Istanbul, where one person was taken to hospital after being hit in the head by a gas canister.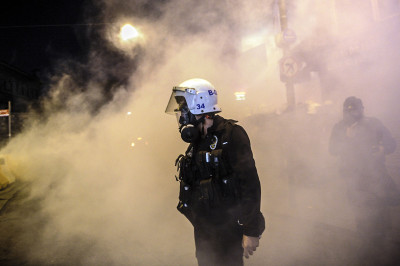 Authorities declared a curfew in six towns in the southeastern province of Mardin.