Nato Summit 2014: Local Residents Slam Major Newport and Cardiff Disruptions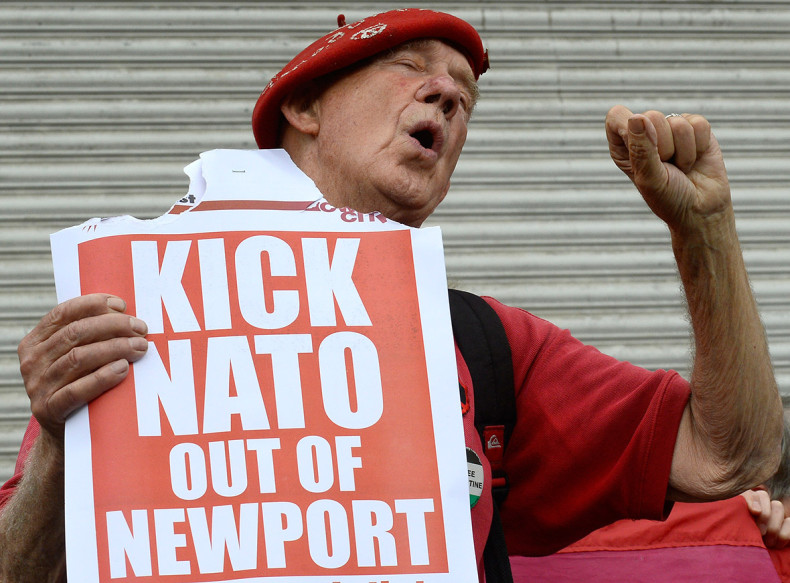 The organisers of the Nato Summit 2014, which takes place in Newport this week, have been criticised for failing to consider the local residents.
World leaders will descend on the Celtic Manor this Thursday and Friday to discuss some of the most pressing geopolitical issues of our time, including the ongoing crises in East Ukraine and Middle East.
However, disruptions to local life have left a bitter taste in the mouths of many. Roads have been closed off and schools have been shut – with many parents being forced to take time off work, as organisers aim to optimise security ahead of one of the most high profile international events to have taken place on UK shores.
A perceived breakdown in communication between authorities and locals has also left many feeling affronted.
"We were told the whole place would be on lockdown and that on Thursday and Friday, nobody would be able to come in and out of the town," said Kathryn Hitchings, the owner of a guest house in Caerleon, just outside Newport. "We've had no bookings as a result and there apparently now won't be any lockdown. Compared to the Ryder Cup [which was hosted in Newport two years ago], when we were having enquiries for two years, it's been dead."
Complaints have also been lodged about the "ring of steel" – 12km of steel security fencing which has been put in place all over Newport and Cardiff, 15 miles apart.
Dignitaries are to dine at Cardiff Castle on Thursday evening, meaning a heavy police presence surrounds the perimeter, which is also caged in with formidable steel fencing.
"My journey to and from work has been interrupted. I'll probably have to walk now, adding about half an hour onto the journey. The security here is ridiculous, I've never seen fortification like it," Frankie Rooney, a civil servant in Cardiff told IBTimes UK.
One barman said that his trade had been severely impacted by the mood which the summit has brought to town.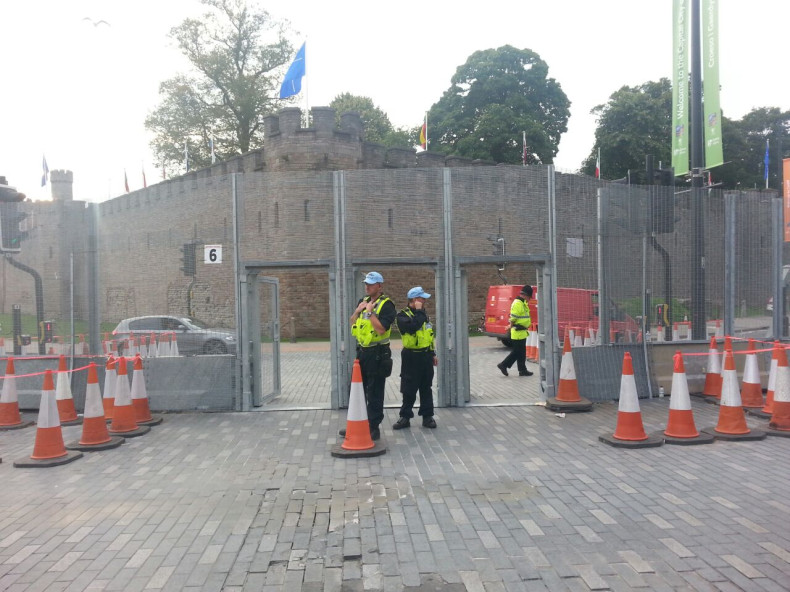 "Tuesday nights are usually busy in here, but it's dead. Nobody wants to be out when you've got police walking around with guns. The city is completely dead," he said.
The debate over how much the event will add to the local economy is hotly contested.
Simon Coopey, a candidate for Newport West representing Plaid Cymru said: "The party position is that we wanted the UK and Welsh governments to give us a cost-benefit analysis. If we are going to have it in Wales, is it going to be the boost to the economy they say? It doesn't seem that information was forthcoming."
Others are more scathing. John Cox, Vice-President of the Campaign for Nuclear Disarmament, which opposes Nato's right to exist, raised questions over the failure to use local businesses.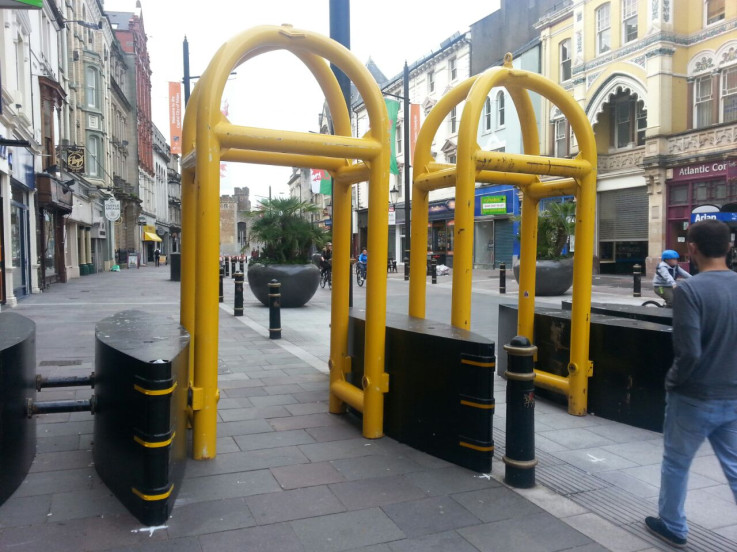 F Bermingham / IBTimes UK
"There's no doubt that local people are a bit pissed off. The whole idea of closing schools. These people are bringing coaches and fleets of taxis and they've specified that no local taxi driver should have any commission. I can't help wondering whether it's in part because almost every local taxi driver has a brown face. Do they think they're a security risk?
"The idea that prosperity will come to Newport is nonsense. The food isn't coming in from local farms. It's an imposition on the people of Newport. Even if it does Celtic Manor any good, it's an anomaly. People of Newport who are hit by bedroom tax, austerity, don't possibly go to the Celtic Manor. They couldn't afford to step through the door. The people who go there are quite well off. It will bring more business to the Celtic Manor for sure but the impact on the mining villages and Newport? They have nothing to gain," he said.
However, some are slightly more sanguine about the situation.
"If you have a major rugby international in Cardiff, the entire city centre is shutdown. If there's an accident on the M4 coming into Newport, the traffic is at a standstill. These things happen relatively regularly and people don't complain. I think those with a more short-term attitude who don't look past the end of their own street have a problem. Anyone who sees the broader picture welcomes the summit," said Graham Morgan, Director of the South Wales Chamber of Commerce.