Nato warns Russia over the 'extreme danger'of violating Turkish airspace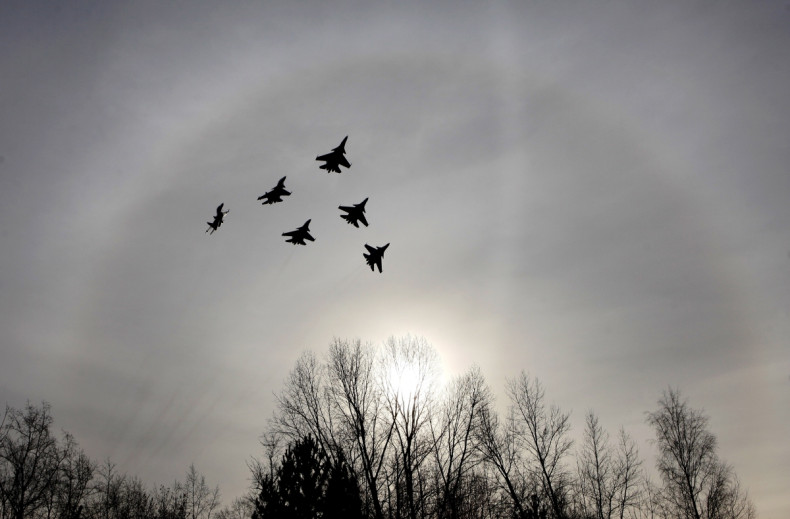 The Turkish foreign minister has warned Russia it will shoot down any plane that strays into its airspace. Ahmet Davutoglu said on TV: "The Turkish armed forces have their orders. The necessary will be done even if a bird violates Turkey's border. Rules of engagement are clear."
A pair of F-16 jets were scrambled to intercept Russian warplanes which had allegedly violated its airspace on Saturday 3 October, according to the Turkey's foreign ministry, with Davutoglu calling the Russian ambassador in protest.
Russia claims the plane had entered Turkey "by mistake" while apparently flying a sortie over Syria and assured Ankara it would not happen again. Russia's defence ministry said an SU-30 fighter aircraft had entered Turkish airspace "for a few seconds" on Saturday 3 October because of bad weather.
"What we have received from Russia this morning is [an admission] that this was a mistake and that they respect Turkey's borders and this will not happen again," Davutoğlu was quoted as saying by local media. "Necessary steps would be taken against whoever violates Turkey's borders."
Also on Monday, Turkey's military said a MIG-29 jet had harassed two Turkish F-16s for five minutes and 40 seconds on Sunday by locking its radar on to them, according to a Mirror report.
Nato entered into the argument by condemning Russia for violating Turkey's airspace. Ambassadors from the member states held an emergency meeting in Brussels on Monday 4 October to discuss what secretary general Jens Stoltenberg called "unacceptable violations of Turkish airspace" by a Russian jet.
"Allies also note the extreme danger of such irresponsible behaviour. They call on the Russian Federation to cease and desist, and immediately explain these violations," Nato said in a statement after the meeting.
The Russian defence ministry said on Monday that its air force had made 25 flights in Syria during the past 24 hours in defence of President Assad and claims to have hit nine Islamic State (Isis) targets there. Turkey and other members of the US-led coalition in Syria say the principal targets are the Syrian opposition groups fighting Assad.