Turkey: Syrians should not have to choose between Bashar al-Assad and Isis, says President Erdogan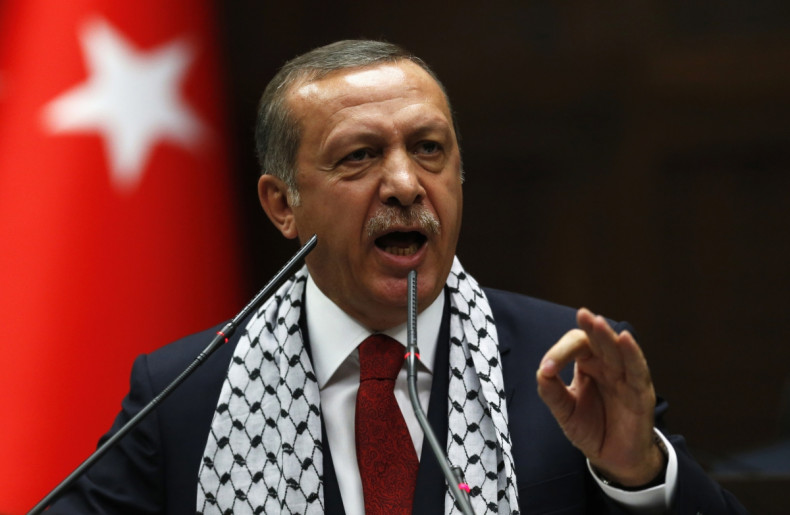 Turkish President Recep Tayyip Erdogan said on 1 October that Syrian people shouldn't have to choose between President Bashar al-Assad's regime and 'terrorist organisations', like the Islamic State (Isis) group. President Erdogan's remarks come as world leaders protest against Russia's air strikes in Syria in support of President Assad.
While he did not directly mention the Russian air strikes in Syria, Erdogan told the parliament: "The people of Syria cannot be left to choose between the regime that massacres them and terrorist organisations." Erdogan has always voted in favour of ousting the Syrian president.
"I hope the recent developments will help solve this problem which has been lingering for almost five years. We will not give our consent to terrorist organisations who throw their weight in our country or in our region no matter what their name is," said Erdogan.
Turkey has opened its doors to nearly two million Syrian refugees so far and often openly condemned the European Union approach to the emerging migrant crisis. Nearly $7.5bn (£4.96bn) has so far been spent by Turkey over housing and providing for the Syrian refugees.
Erdogan who will be meeting EU leaders next week said, reported France24 News: "By hosting over two million Syrian and Iraqi brothers for four years, Turkey has saved the honour of humanity. We do not have a right to leave our brothers to die in the Mediterranean or expose them to cruelty along borders or at train stations as some European countries do."
Meanwhile, Russia is being accused of bombing CIA-backed rebels in Syria. "Russia is challenging everyone and saying there is no alternative to Bashar," said Haj Ali, a former Syrian army captain who belongs to the 'Free Syrian Army' group that was formed by Syrian army defectors after the uprising against President Bashar al-Assad.