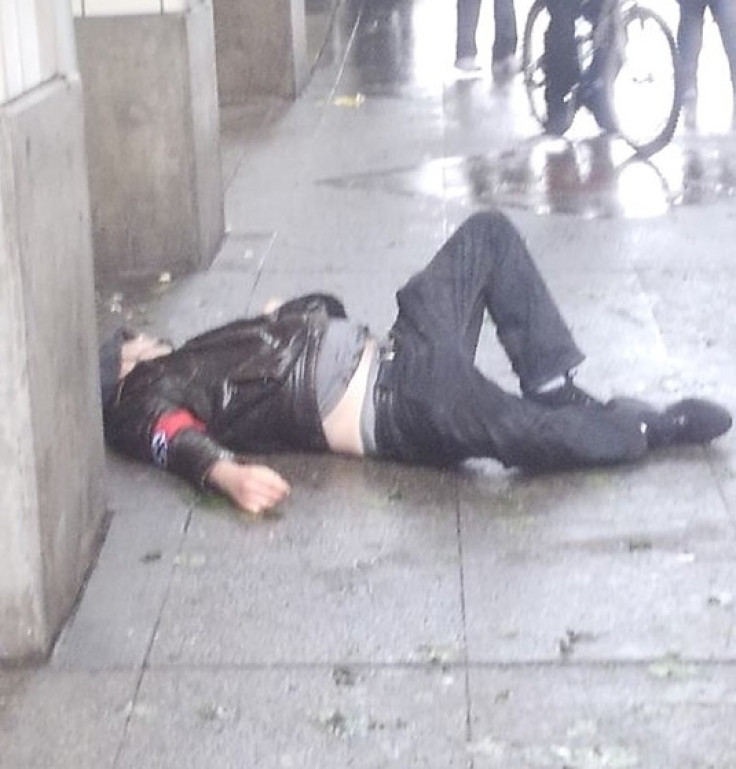 A suspected neo-Nazi was knocked unconscious in the street in Seattle after he was tracked down when an image of him was shared among anti-fascist groups online.
In a video which has since gone viral, the man wearing a swastika armband was punched in the face by an unidentified male and falls to the ground to cheers of onlookers.
The incident occurred after an image of the man was posted onto Twitter along with the caption "Nazi s**t head seen on D line headed to downtown Seattle."
The image also claims the man was harassing a black passenger while on the bus.
A second image showing screengrab of a picture posted onto Facebook by user Sean Patrick Duff shows the man lying on the floor along with the caption "just watched a Nazi get knocked the f**k out".
As reported by NY Mag, the time between the two images being posted on social media was less than 90 minutes.
During this time, a text believed to have be shared among anti-facist groups from an unknown individual claiming they had just seen a Nazi in downtown Seattle "screaming in people's faces" adding "so if you know anyone in the area that would like to give him a beating..."
Most of the Twitter users who shared details of the suspected Nazi on Twitter have since have since locked their accounts, including user @teethnclaws who is believed to be the first one to post his image of him on the bus.
Describing the incident to Buzzfeed, @teethnclaws said: "I would say that we successfully identified, tracked and coordinated to neutralize a clear and present danger to Seattle. Whether we coordinated the actual punch or not.
He added: "I, for one, applaud the anonymous hero."
Seattle Police confirmed they received reports of a man wearing a swastika armband and "instigating fights".
In a statement, they added: "Police were on scene in five mins and found him on the ground.
"He declined to provide info about incident & left after removing his armband. No one else at the scene contacted officers to make a report about the incident."