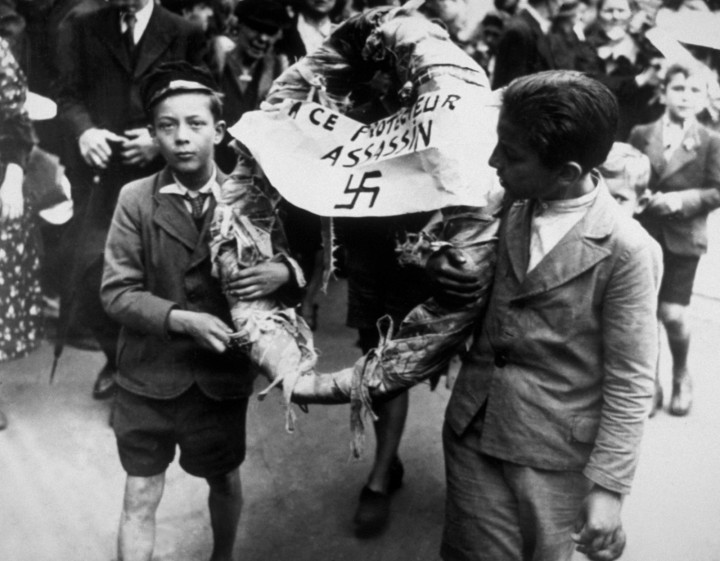 Government-shy Belgium has only just got its new elected parliament and already a row about the Nazis has broken out.
Five months after elections triggered tortuous four-way coalition negotiations, it has taken only days for the spectre of Flemish collaboration with Adolf Hitler's war machine to rear its ugly head.
The new deputy prime minister of the perpetually divided country has been forced to deny endorsing the actions of Flemish – aka Belgian Dutch – collaborators, who helped Nazi Germany during World War II.
Jan Jambon was confronted over why he had been at a nationalist rally attended by Nazi collaborators, back in 2001. Another politician who was also at the event was forced to resign at the time.
Responding to press criticism this week, Jambon risked reigniting the painful subject by insisting collaborators "had their reasons."
Jambon told La Libre Belgique newspaper: "I defy anyone to find a phrase or a text in which I defend collaboration. The collaboration was a mistake.
"The Flemish movement has been isolated for decades. It's easier to say after. The people who collaborated with the Germans had their reasons. I did not live in that time."
Jambon's comments have given Belgium's new prime minister Charles Michel an unexpected headache, by placing him under pressure to condemn his deputy - hardly a recipe for coalition stability.
Belgium's image as a picturesque - and slightly dull - place to live, clashes with its heated political climate. Belgium was government-free for 18 months from 2010 due to irreconcilable differences between rival factions.
So fractious and entrenched are the parties, that there is regularly no government because opposing sides cannot find enough common ground.