A Holocaust survivor has urged the four suspects accused by German prosecutors of being accessory to murder at Auschwitz to tell the truth of their involvement in the Nazi death camp.
The 95-year-old survivor Leon Schwarzbaum is a state witness at the trials of two of the suspects, in what is likely to be the last trials linked to the Holocaust where more than six million people, mostly Jews, were killed by the Nazis.
"I call on you to tell us the historical truth. Speak here about what you and your comrades did and experienced," Schwarzbaum said on 29 March, reading aloud from his court statement.
Schwarzbaum, who lost all of his 35 family members in the Holocaust, survived by working at a Siemens factory camp near the Auschwitz camp. After the war he briefly lived in the United States but then returned to Berlin where he married a German woman and opened an antique shop.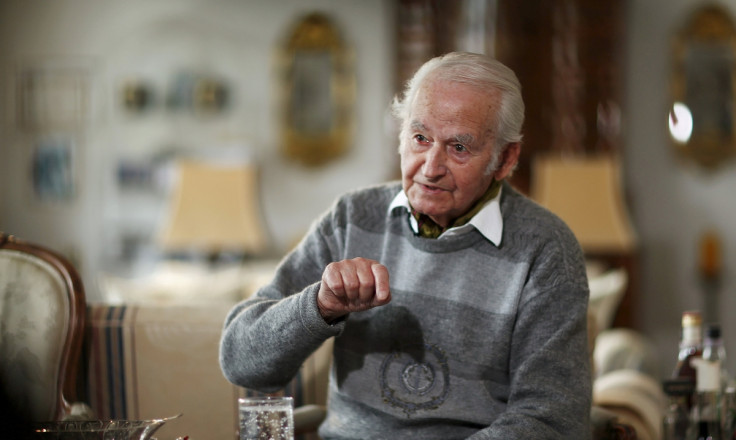 He angrily dismissed claims by some of the accused that they had not been aware of the mass murders taking place. "They lie, they do not tell the truth. That is wrong. You could smell it (burning bodies). It was an unbearable stench, day and night, and not only there in the camp but across the entire area," Schwarzbaum said.
He added that the trials were not about punishment or revenge, but about justice. "It is not important for me that they go to prison, but it is important that they speak about what they did," he said.
The trials of 95-year-old Hubert Zafke, a former Auschwitz paramedic, and of 94-year-old Reinhold Hanning, a former guard at the death camp, have already started. Neither has yet spoken in court. In mid-April, 93-year-old former Auschwitz guard Ernst Tremmel will go on trial in the western German city of Hanau. Tremmel was on duty, overseeing the camp's selection process, when Schwarzbaum's parents arrived at the death camp in 1942, documents by the prosecutor's office show.
No date has yet been set for the trial of the fourth defendant, 92-year-old Helma M, who worked as a radio operator at Auschwitz. She is accused of being an accessory to the murder of 260,000 people.