Nazi War Diggers TV Show Cancelled Over 'Shocking' Grave Scenes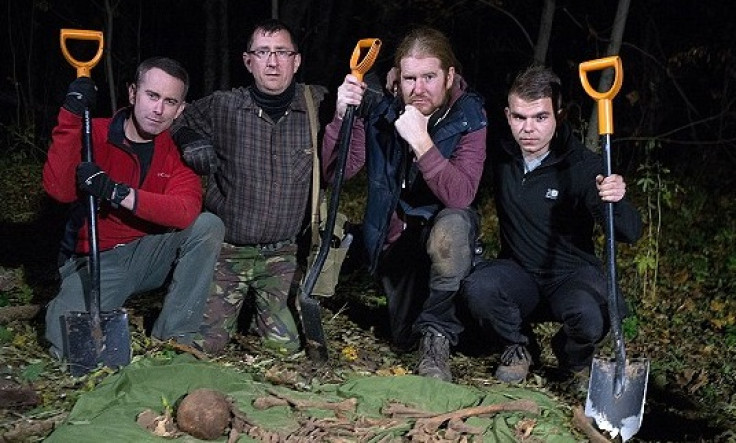 A TV documentary series about unearthing Nazi war graves has been pulled after complaints about the "absolutely shocking" excavating process.
Nazi War Diggers was due to be aired in the UK on 13 May on the National Geographic Channel.
However, the programme received complaints from historians and archaeologists after a preview clip of the programme showed the presenter's removing body parts from a grave in Latvia in what was described as a "shameful" way.
"I have never seen such a casual and improper attitude towards the treatment of human remains," Tony Pollard, Director of the Centre for Battlefield Archaeology at the University of Glasgow told the Daily Mail.
Nazi War Diggers features two British metal detecting specialists, a Polish relic hunter and a US antiques dealer searching for graves of German and Red Army soldiers on the Eastern Front.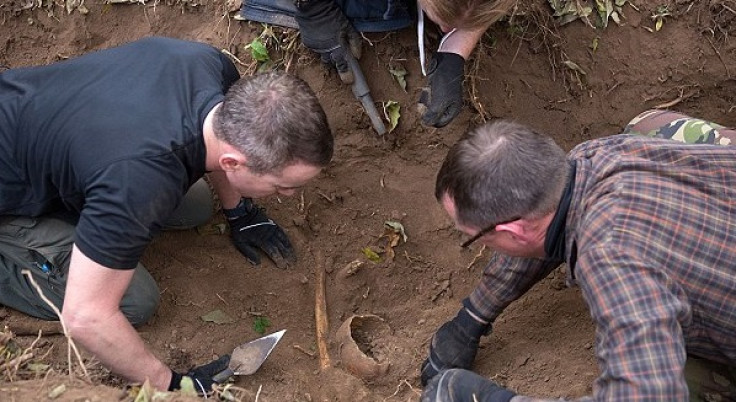 Pollard added: "I'm appalled that a major broadcaster has sunk to the levels of exploitation television. I've been at the forefront of battlefield archaeology for fifteen years, and I have spent much time getting the subject taken seriously.
"This just looks like they've gone around digging up bodies, because TV likes a dead body.
"This shows no evidence of even the most basic archaeological principles."
Dr Sam Hardy of London's University College, added: "To me, it looks untrained and unsupervised. If I tried to excavate a skeleton like that on a dig I would have been stopped and thrown off the site. It's slapdash and it destroys evidence."
The channel originally defended the programme, saying the clip had been taken out of context and the process was supervised at all times. National Geographic has now has pulled the TV show "indefinitely".
A spokesperson added: "While we support the goal of the series, which is to tell the stories of long lost and forgotten soldiers, those left behind and still unaccounted for, and illuminate history working in concert with local governments and authorities, we also take seriously the questions that have been asked."
© Copyright IBTimes 2023. All rights reserved.