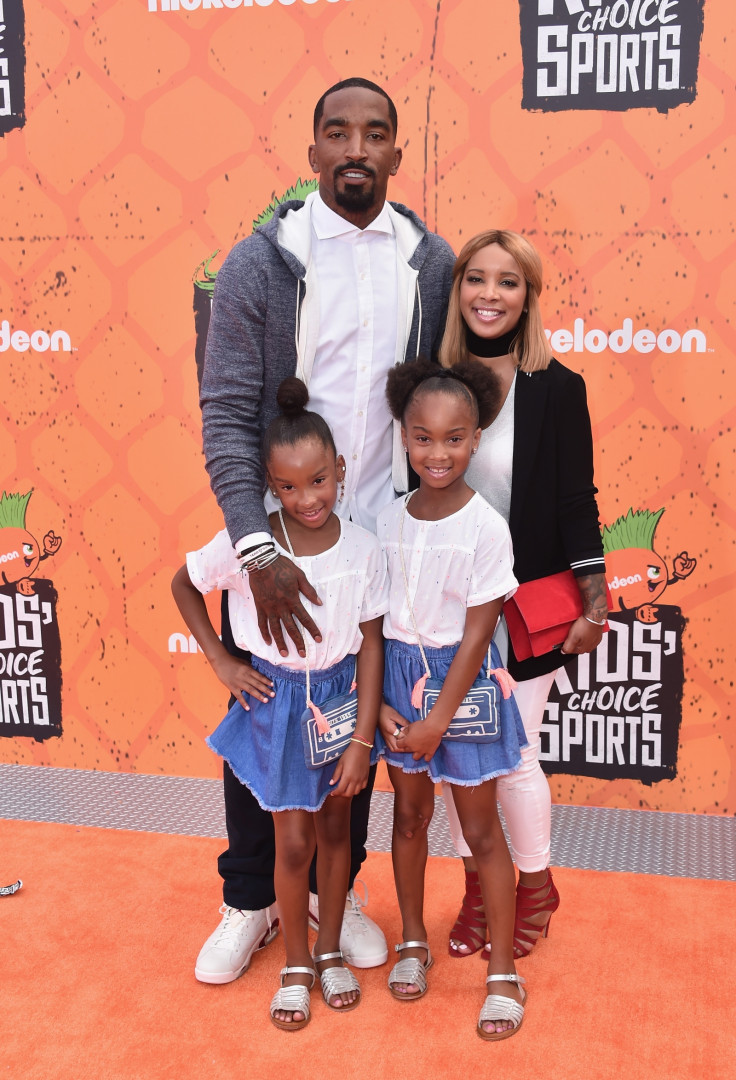 Basketball star JR Smith and his wife might have had a rough start to the New Year – when their newborn daughter arrived five months before the due date – but there is a ray of hope for the family now. Smith's wife Jewel took to their blog recently to reveal that baby Dakota can breathe on her own now without the help of a tube.
Sharing the emotional moment, when the NBA star's wife realised that their newborn was "not intubated" anymore, Jewel wrote, "I started jumping up and down laughing and screaming in disbelief."
"A few minutes later Dakotas primary nurse joined us in her room, she walked in with this huge smile on her face," the mother-of-three shared. "I looked at her and said 'do you see our baby girl?' I cannot believe my eyes this is unreal! After a few minutes of her nurse filling me in on her status she then asked me if I wanted to hold Kota Bear."
The Smiths have been through a difficult three months after welcoming their third child, also known as Kota Bear earlier in January.
Their premature baby girl weighed only one pound at birth, but after staying under constant check in the intensive care unit, Dakota is finally healthy to breathe without a tube.
"I mean I was beyond excited to hold our 2lb 13oz miracle in the palm of my hands for the very first time," the wife of the Cleveland Cavaliers shooting guard wrote on her blogpost. "What some mothers get to experience within the first 2 minutes of giving birth I had to wait 78 days but, what I will say is it was worth the wait because those very feelings, emotions and joy that took over my body trumps it all."
"I kissed her little cheeks, smelled her neck, gazed into her eyes and just smiled at life...this life...her life that has now become our life! To God Be The Glory...I thank you," she concluded.
The 31-year-old athlete and his wife had first announced the heartbreaking news of Dakota's premature birth via Interrupted on 8 January. Fighting back tears, Jewel had then shared that she gave birth five months early and their newborn was underweight.
"Please keep us in your prayers and we'll do the same for everyone else," the parents-of-three said seeking well-wishes from fans. Smith and Harris, who tied the knot in August 2016, also share daughters Demi and Peyton.