Two sponsors of US basketball team Los Angeles Clippers have severed ties with the NBA franchise over racist remarks allegedly made by owner Donald Sterling.
State Farm's CEO Steve Stoute said the Insurance giant would pull its sponsorship deal with the team and urged other firms to do the same.
"I'm telling the brands, 'Let's pull sponsorship,' starting with State Farm," Stoute told ESPN. "When you have things like this taking place, somebody has to stand up."
Used car chain CarMax also said it would end its business relationship with the NBA team.
"CarMax finds the statements attributed to the Clippers' owner completely unacceptable," the company said. "These views directly conflict with CarMax's culture of respect for all individuals."
The NBA announced an investigation into the audio recording in which Sterling, 80, is heard telling his girlfriend not to bring black people to his team's games.
The players' union had asked commissioner Adam Silver to take swift action after portions of the recorded conversation were released by TMZ website.
In the recording, Sterling is heard criticising his partner, V Stiviano, who is of African-American and Mexican descent, for posting a picture of herself with former LA Lakers basketball player Magic Johnson on Instagram.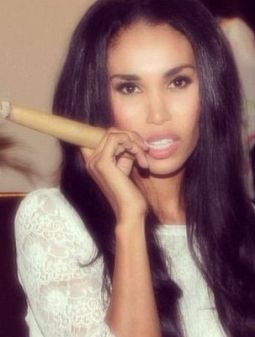 "You can sleep with [black people], you can bring them in, you can do whatever you want," Sterling said.
"The little I ask you is not to bring them to my games.
"Don't put him [Johnson] on an Instagram for the world to have to see so they have to call me. And don't bring him to my games.
"It bothers me a lot that you want to broadcast that you're associating with black people. Do you have to?" he said.
His comments were condemned by a plethora of personalities and politicians, led by US president US president Barack Obama, who described them as "incredibly offensive".
"When ignorant folks want to advertise their ignorance, you don't really have to do anything, you just let them talk. That's what happened here," Obama said.