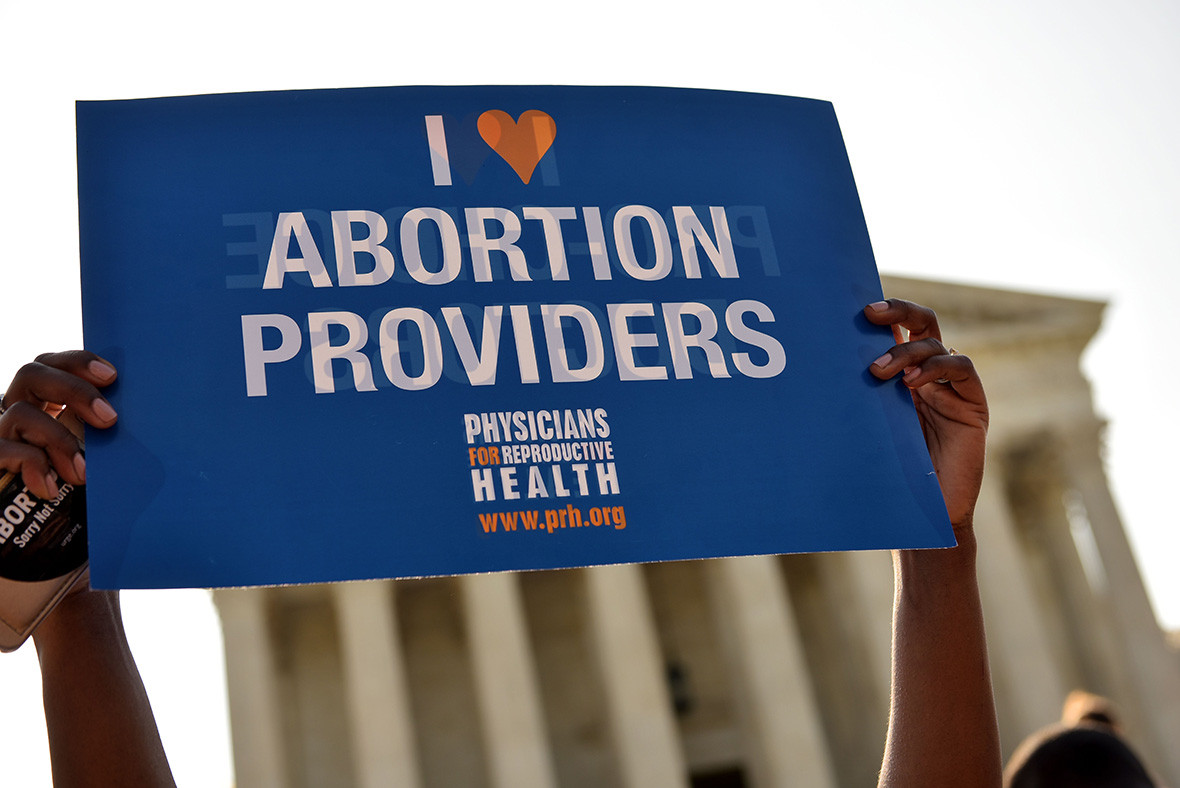 To mark the Global Day of Action for Access to Safe and Legal Abortion, which takes place on 28 September 2016, the United Nations have taken a strong stance against countries that still prohibit the procedure, or have restrictive laws in the place. The agency believes that an evolution of these laws may prevent unsafe abortions from taking place and reduce the devastating economic and health consequences they can have.
It is believed that than nearly 50,000 women die each year after undergoing an unsafe abortion performed by an unskilled practitioner, or in less than sanitary conditions.
"Criminalisation of abortion and failure to provide adequate access to services for termination of an unwanted pregnancy are forms of discrimination based on sex," UN experts said in a joint statement "Restrictive legislation which denies access to safe abortion is one of most damaging ways of instrumentalising women's bodies and a grave violation of women's human rights. The consequences for women are severe, with women sometimes paying with their lives".
Why restricting abortion does not work
Around 40% of the world's population lives in a country where restrictive abortion laws apply. Below, you can see in red the countries where it is illegal to go through with an abortion except, in some cases, to save the mother's life. In some of these countries – like El Salvador – women who are suspected of having had an abortion may be subjected to prosecution and can end up in prison.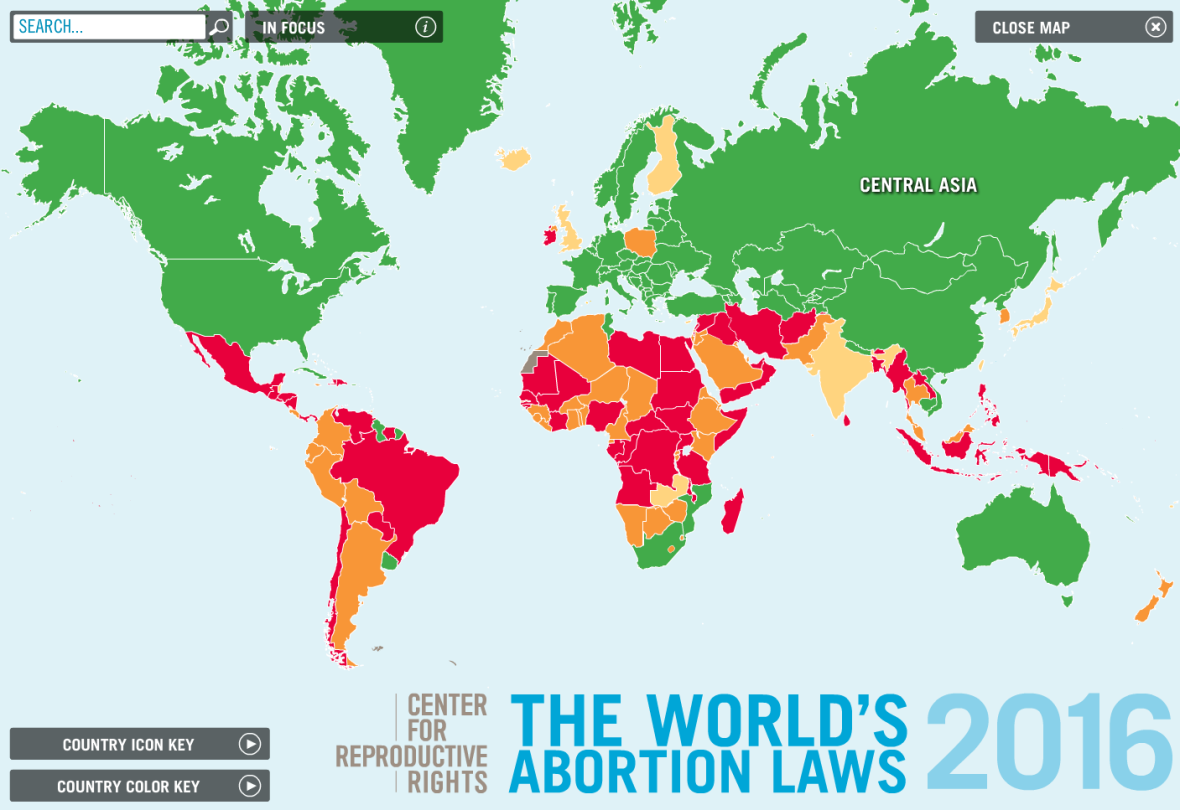 But evidence gathered over the past decades show that the restrictive approach is inefficient both at making abortion disappear and at promoting women's health. Prohibiting the procedure and punishing women does not reduce the need for abortion and does not have a real impact on driving the numbers down – instead the number clandestine abortions that are much more risky for women may increase. It is estimated that 22 million women undergo unsafe abortions worldwide annually, almost all in developing countries. Their health and even their lives are compromised when they resort to unsafe and illegal services.
Restrictive laws overwhelmingly disadvantage women from lower socio-economic backgrounds, who have no means of going abroad to gain access to safe abortion services.
Additionally, unsafe abortions can lead to long term complications, which come at a high economic cost. These include haemorrhage (heavy bleeding), infection, uterine perforation – when the uterus is pierced by a sharp object – or damage to the genital tract and internal organs which can occur when an unscrupulous and unqualified physicians inserts dangerous objects such as sticks, needles, or broken glass into the vagina or anus to induce a miscarriage. In 2006, it was estimated that globally, $680m (£789m, €606m) was spent treating serious consequences of unsafe abortions – a figure which has not gone down in the past decade.
All these arguments suggest that restrictive abortion laws are ineffective socially, economically as well as from a health or women's rights perspective.
Countries that are reluctant to legalise abortion completely should at the very least authorise it "in cases of risk to their life or health, including mental health, rape, incest and fatal impairment of the foetus during the first trimester and later," the statement emphasised, on the eve of the Global Day of Action for Access to Safe and Legal Abortion.
Prevention and education
But changes to restrictive laws will not be enough without prevention and education. The UN calls for evidence-based comprehensive sex education and availability of effective contraception – only this can effectively reduce the incidence of unintended pregnancy, and thus of abortions. While no contraception can completely reduce the risk of unwanted pregnancies, making it available and explaining how to use it is a proven way to empower women and make sure they do not risk their lives seeking a dangerous clandestine abortion.
"Indeed, it has been demonstrated that countries where access to information and to modern methods of contraception is easily available and where abortion is legal, have the lowest rates of abortion", the UN experts concluded. "The possibility of accessing safe abortion remains essential. Unwanted pregnancies cannot be totally prevented since no contraceptive method is 100% effective, and women may be exposed to sexual violence."