Negative attention left boxer Tyson Fury at all-time low says trainer Peter Fury
Tyson Fury-Wladimir Klitschko rematch was scheduled to take place on 29 October.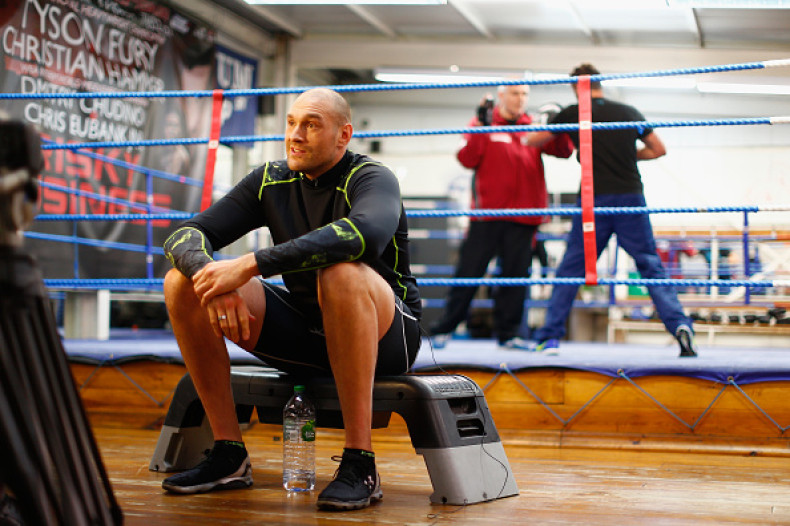 World Boxing Heavyweight champion Tyson Fury's uncle and trainer Peter Fury has revealed that all the negative media and public attention has taken on a toll on his nephew, who is currently at a "breaking point".
Fury, the current World Boxing Association (WBA) and World Boxing Organisation (WBO) champion, pulled out of the much-anticipated rematch against Wladimir Klitschko on 29 October for being "medically unfit".
While no further explanation on Fury's condition was given, his uncle spoke about his nephew's current state of mind.
"I think it's a culmination of things. I think when he won the world title, the way he was treated, he said to me, 'I came back off the boat, I picked up the paper, I expected to be celebrated but straight away the hate campaign started'. He was complaining a lot about it. He said, 'You know we're just not accepted, I won the world title and this is how I get treated. It's almost as if there's a vendetta against me since I won'. So that didn't please him too much," Peter said, as quoted by DailyMail.
Tyson's reign has been marked by controversy with reports emerging that the banned substance nandrolone was allegedly found in his urine sample in 2015. The UK Anti-Doping Agency launched a full investigation against the 28-year-old, which led to a suspension for the boxer, but it was subsequently lifted "pending full determination of the charges".
"I think it's created a lot of negativity in him as a person. It's just the lack of respect he's received on a global scale, so that's had an effect. He come in the gym for a rematch, he did injure his ankle. He's been snapping a lot. He's coming in the gym, his mind was elsewhere some days. I think because of the witch-hunt against him, the recent allegations and everything else has just put him over the edge. And he said if this is what boxing is doing, then I don't want it," the trainer added.
No rematch date between the duo has been set as of now, however, if promoter Eddie Hearn is to be believed than Anthony Joshua could now come in contention and face Wladimir Klitschko in the heavyweight unification clash.