Gu Kailai, the wife of disgraced Chines politician Bo, has been charged with the murder of British businessman Neil Heywood.
China's official Xinhua news agency has reported that Gu and family aide Zhang Xiojun are both charged with having poisoned Heywood following an argument.
Gu's accusers claim that the pair organised the killing as they believed the breakdown of a friendship with Heywood would threaten her and her son Bo Guagua's safety.
If the pair are found guilty they could face the death penalty.
Heywood was found dead in a hotel in Chonqing in November 2011. The resulting scandal caused Bo's political career to disintegrate, as the former leader of the Chongqing city government was sacked in March and is under investigation fro breaking the rules of the Communist Party.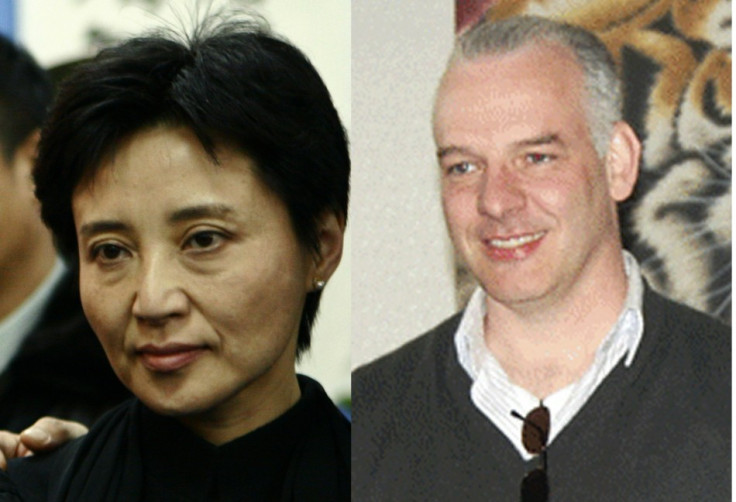 On the internet in China, the Xinhua report was carried on official mainstream news sites, but it appeared to have been removed from blogs, where both Bo and Gu's names are banned search terms.
It is understood that prosecutors have interrogated the suspects and "heard the opinions" of their defence teams.
Xinhua's report added: "The facts of the two defendants' crimes are clear and the evidence is irrefutable and substantial. Therefore, the two defendants should be charged with intentional homicide."
According to a report in Japanese newspaper Asahi Shimbun, officials who read an interim investigation report claimed that GU had transferred the equivalent of £3.8bn in illicit funds to accounts held by relatives and friends overseas.
Prosecutors claim Heywood, who helped Gu siphon the funds, threatened to expose Gu's dealings without a bigger cut, causing her to poison him. Friends of Heywood have insisted that he would not be involved in illicit dealings.
Heywood is understood to have helped Bo Guagua secure a place at the exclusive Harrow school, which he himself attended.