The world's largest portrait of Nelson Mandela has been unveiled ahead of the South African politician's 95<sup>th birthday.
Paul Blomkamp painted the 4.2m x 4.2m portrait over nine separate canvasses to celebrate Mandela's birthday in July.
The portrait took 14 months to create and is painted in acrylics. Blomkamp said: "I wanted to capture Mandela's legendary smile in perpetuity.
"He has one of the most captivating faces I have seen. I was determined to do justice to the energy and spirit of this remarkable individual."
The minimum reserve for the Mandela portrait is £193,000 and the artist and seller VeryFirstTo have pledged to make a £1,000 donation to the Nelson Mandela Children's Hospital following its sale.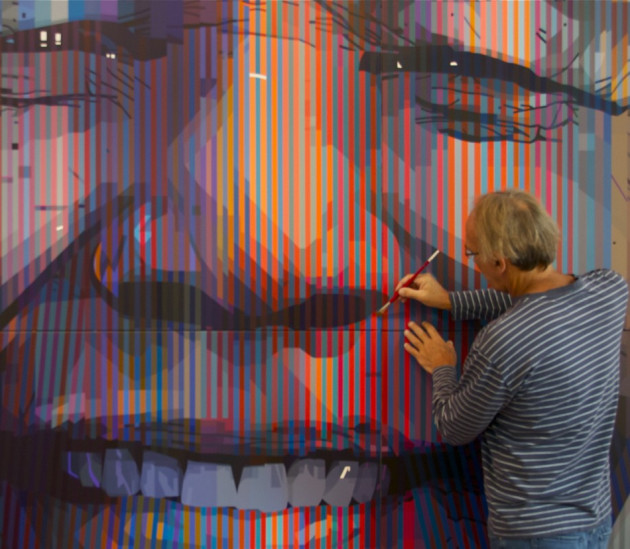 Marcel Knobil, founder of luxury products website VeryFirstTo, added: "I can't think of a personality brand who better encapsulates tolerance, diplomacy and forgiveness. We are privileged to have the world exclusive for this exceptional work of art."
In 1968, Blomkamp, from South Africa, was commissioned to produce what was then the largest stained glass window at the age of 19.
Since then he has produced many large modern windows for churches, homes and corporations.
However, he has focused exclusively on his painting for the last 20 years. The portrait of Mandela is part of a trilogy in which the artist has also painted Opera Winfrey and Richard Branson.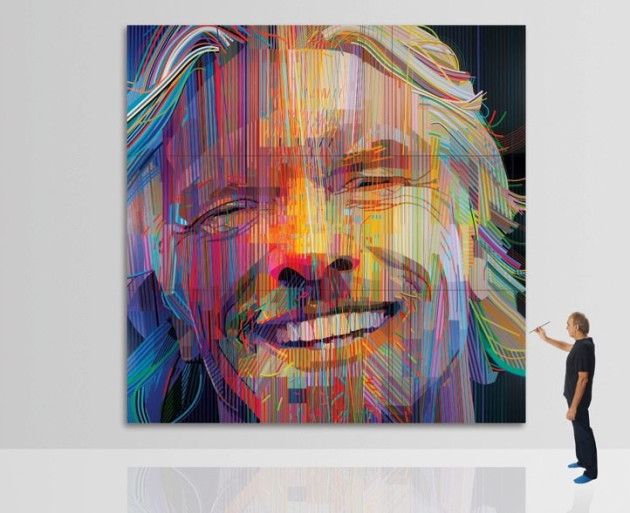 Speaking about the works, he said: "These paintings are not about flesh and blood or skin and bones but rather about the trillions upon trillions of atoms constantly arranging themselves at lightning speed uniquely creating each one of us. A wild choreography of unseen energy. That's who we are.
"The paintings hope to freeze this seemingly chaotic swirl of energy into a single viewable moment."
Mandela will turn 95 on 18 July. According to South Africa's Sunday Times, his family are planning birthday celebrations in Pretoria, London and Monaco.
The newspaper said a 25-page brochure showed there will be a gala dinner in Pretoria, several football matches, featuring Manchester City, and a boxing tournament with super-middleweight fighter Edwin Rodriguez.