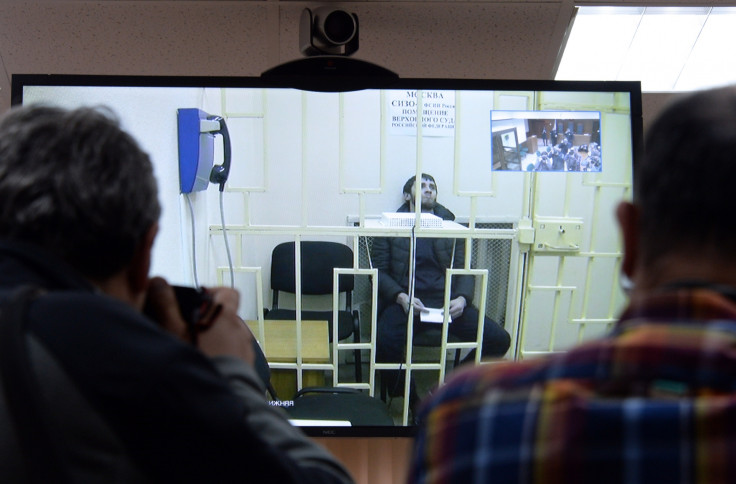 Zaur Dadaev, the main suspect in the murder of Russian opposition politician Boris Nemtsov, has again claimed he is innocent at a court hearing, which also saw a judge order the detention of three other suspects be reviewed.
At the hearing in the Moscow City Court on April 1, a judge decided that officials had no grounds to detain Khamzat Bakhaev, Shadid Gubashev and Tamerlan Eskerkhanov. The three were arrested in the wake of the murder of Nemtsov, who was shot dead on a Moscow bridge in February, reports RT.
Dadaev, who was charged with the murder, again retracted his confession at the hearing, claiming it had been extracted by authorities under duress.
"My testimony was given under pressure and was dictated to me. There are no witnesses. I have an alibi – at the time of the murder I was at home," Dadaev stated before the court.
The judge ordered Dadaev and another man, Anton Gubashev, to be kept in custody.
All five of the suspects are of Chechen origin.
Dadaev was revealed in the wake of the murder of Nemtsov to have worked for a Chechen security battalion, and was praised by Chechen leader Ramzan Kadyrov as a "true Russian patriot".
Dadaev has insisted he is innocent. "[Investigators] told me what to say, how to say it and where to say it," he told the court.
A Russian investigator told the court that witness statements, photographs and evidence from police searches tied Dadaev to the crime.
The judge said that that procedural errors meant that the detention of the three other suspects was illegal, and that their cases be reviewed.
Earlier this week prosecutors told state media that the "mastermind" behind the killing, named only as "Ruslik", who provided the killers with money and weapons, had been identified.