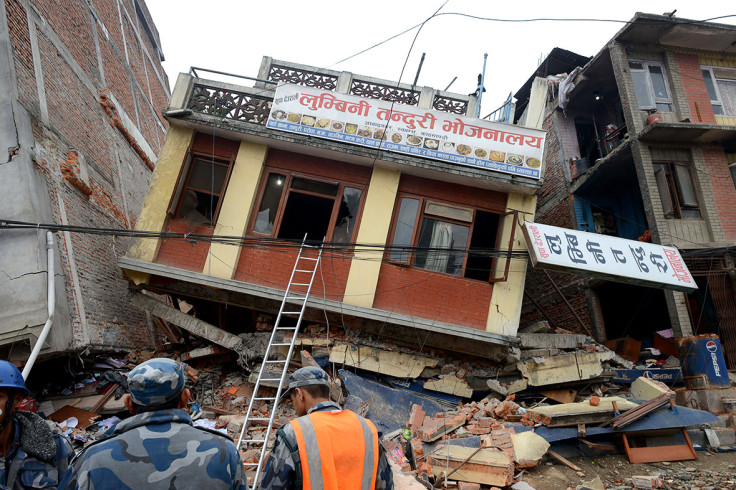 The impact of the massive earthquake in Nepal is being felt across the globe, with more than 600 French, 350 Australians, 90 British and Irish and 50 Bangladeshi feared dead, according to the BBC.
But the numbers of missing people could run into thousands as rescue teams race against time to find survivors buried underneath rubble.
The official death toll now stands at more than 3,700 and 6,500 people have been injured.
The 7.8 quake hit east Pokhara, only 40 miles, north west of the city of Kathmandu. It was the worst in 80 years and killed 61 people in neighbouring India and and 20 in China.
At least 18 people, five foreign nationals, including Google executive Dan Fredinburg, were also killed on Mount Everest where the earthquake triggered an avalanche; some 200 climbers have now been rescued from the area. However, there is a desperate helicopter rescue mission underway to evacuate the remaining climbers before food supplies run out.
The International Committee of the Red Cross (ICRC) have set up a database of 1,500 missing people for relatives.
The Queen has today said she was was "shocked to hear of the appalling loss of life and injuries" caused by the earthquake.
"Prince Philip joins me in extending our deepest sympathy to you and the Nepali people. The thoughts of everyone in the United Kingdom are with the families of all those caught up in this terrible event."
Here is the full list of 90 people missing born of the UK and Ireland.
Newly weds Alex Schneider and Sam Chappatte, who were among the climbers stranded at Mount Everest base camp, spoke of their terror when they "ran for their lives" when the avalanche hurtled towards them.
They wrote on their blog: "We staggered out (of the tent) to see an avalanche coming straight at us.
"A blast of wind knocked us down but we were able to get up and run to shelter behind some tents and anchor ourselves with our axes.
"We focused on keeping an air hole so we could breathe."
Almost 100 aftershocks, including a magnitude 6.7 tremor on Sunday, have hindered rescue efforts and terrorized residents sleeping in open squares and parks, reported AP.
It is believed up to 10,000 people could be lying under rubble in the Kathmandu valley. Buildings and centuries-old temple, including the iconic nine storey Dharahara tower reduced to a 10 metre stump, were brought down by the earthquake.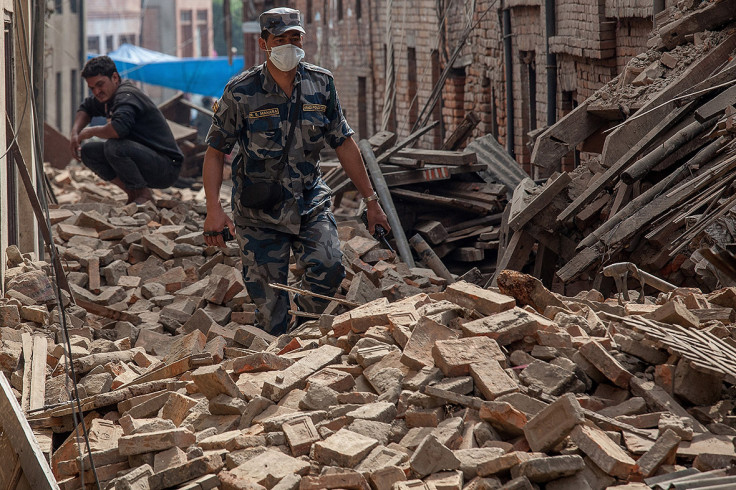 Lila Mani Poudyal, the government's chief secretary and the rescue coordinator, has appealed for more help from the international community, saying Nepal was short of everything from paramedics to electricity.
"We are appealing for tents, dry goods, blankets, mattresses, and 80 different medicines ... that we desperately need now," he told reporters. "We don't have the helicopters that we need or the expertise to rescue the people trapped."
Udav Prashad Timalsina, the top official for the Gorkha district, where the earthquake was centered, said isolated communities were not getting the help they needed.
"There are people who are not getting food and shelter. I've had reports of villages where 70 per cent of the houses have been destroyed," he said.
Meanwhile Unicef said nearly one million children in Nepal were severely affected by the earthquake.