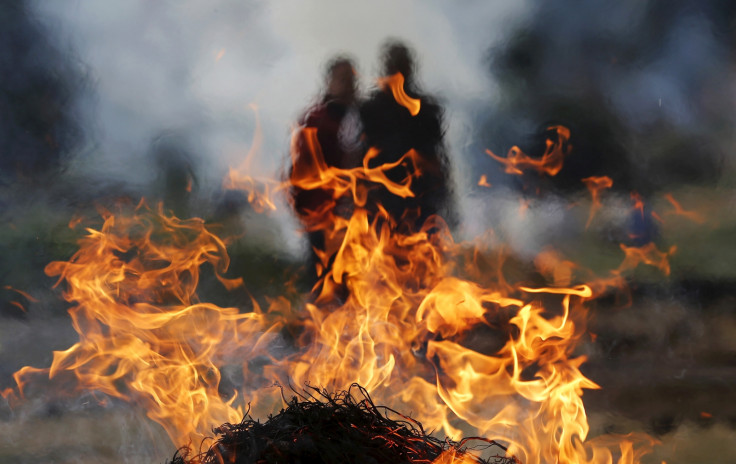 Nepal's Prime Minister Sushil Koirala has said the death toll in the massive earthquake could touch 10,000, while the UN has said eight million could be directly affected by the devastation.
In a renewed plea to the international community for more aid to deal with the disaster, Koirala told Reuters: "The government is doing all it can for rescue and relief on a war footing. It is a challenge and a very difficult hour for Nepal."
The official death toll currently stands at 4,400 while 8,000 people are thought to have been injured. The true extent of the catastrophe is likely to emerge gradually because the assessment of damage in rural areas is being hampered by damaged infrastructure and widespread disruption to communications.
"In the rural areas, 90% of the people have been affected by this calamity. They have lost their homes and livestock, they have no way of getting food. It is very difficult to reach them. They are cut off by landslides on the mountain roads, and the wind and rain is making it difficult for helicopters to land," Surya Mohan Adhikari, a local government official in the remote town of Gorkha told AP.
The UN estimates the powerful quake of magnitude 7.9 could have affected eight million people in the Himalayan nation. The UN said more than 1.4 million people are in dire need of food assistance.
"According to initial estimations and based on the latest earthquake intensity mapping, eight million people in 39 districts have been affected, of whom over two million live in the 11 severely affected districts," according to the latest report released by the UN Office of the Resident Co-ordinator.
Hospitals are running short of supplies with widespread power blackouts in Kathmandu making matters worse. The victims of the disaster have claimed the government is moving too slow in providing aid.