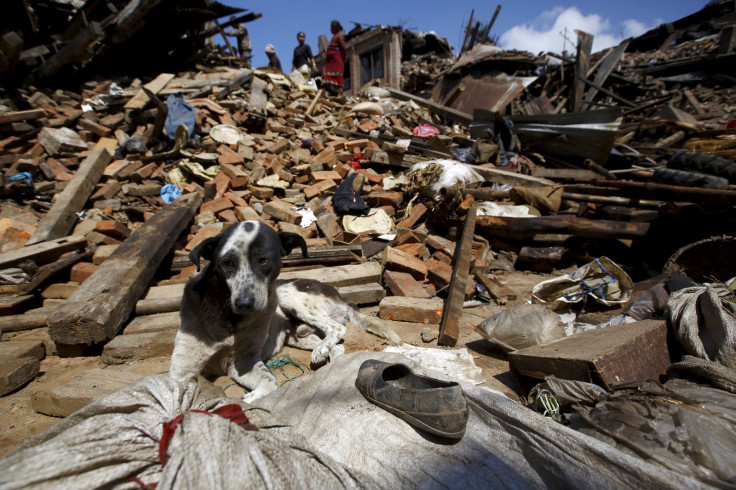 Almost 90% of all Nepalese troops are said to be involved in search and rescue operations, as the country pleads for more foreign aid to deal with a massive earthquake.
More than 4,400 people were confirmed dead by Tuesday morning (April 28) as a result of the earthquake, the overwhelming majority of them in Nepal. Over 8,000 people were reported to have suffered injuries, reported CNN.
Almost the entire army and police has joined the quake effort, officials say.
China, India, Israel, the UK and US are among those sending aid from abroad. Nepal says it needs everything from blankets and helicopters to doctors and drivers.
The international aid started to arrive, in drips and drabs, amid growing anger in Nepal as some of the tens of thousands of people stricken by the weekend's devastating earthquake expressed frustration at what they said was their government's slow response to the crisis.
For a third night, many people across the country slept in the open, their homes either flattened or threatened by tremors that spread more fear among a traumatized population.
In the capital Kathmandu, as elsewhere, thousands slept on pavements, roads and in parks, many under makeshift tents.
Hospitals are full to overflowing, while water, food and power are scarce, raising fears of waterborne diseases.
With aid slow to reach many of the most vulnerable, some Nepalese were critical of the government.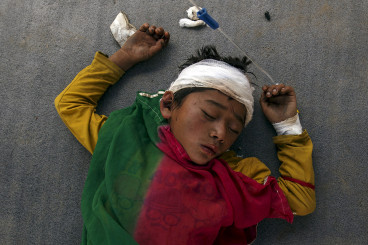 "The government has not done anything for us," Anil Giri told Reuters, who, along with about 20 volunteers, was looking for two of his friends presumed buried under rubble. "We are clearing the debris ourselves with our bare hands."
Nepalese officials acknowledged they were overwhelmed by the scale of the disaster.
"The big challenge is relief," said chief secretary Leela Mani Paudel, the country's top bureaucrat. "We urge foreign countries to give us special relief materials and medical teams. We are really desperate for more foreign expertise to pull through this crisis."
The situation is worse in remote rural areas. Key highways have been blocked by landslides, and many villages and communities are without water and electricity, surviving on salvaged food and with no outside help.
While aid has begun arriving in the capital, including food, medical supplies, tents and dogs trained for rescue efforts, the authorities are struggling to deliver relief further afield.
Time is running out to find survivors among the rubble of collapsed buildings. In the north of Kathmandu, survivors suspended their search for the night, with plans to resume early on Tuesday.
"We cannot look for missing people ... with a candle in our hands," said Amarnath Prasad, 26, a musician who was helping his best friend look for his missing mother.
"She loved me like her son, and I think it is my duty to find her, dead or alive," said Prasad.
Families and friends of the victims lit hundreds of funeral pyres in towns and the countryside.
Among the countries sending out aid was Israel, which set up a field hospital with 200 medical staff led by Professor Jonathan Halevy, director of Jerusalem's Shaare Tzedek Hospital.
Halevy said: "We're arriving with a complete hospital for treating those injured in this disaster, and we're expecting to see diseases we're not used to seeing in Jerusalem or Tel Aviv.
"These are casualties of diseases that are the result of an international disaster, and the result of poor hygiene, and perhaps we'll see the effects of tropical diseases," he said.
The plane was set to return with 200 Israeli citizens, who have been waiting at the Israeli embassy in the Nepalese capital since Saturday's cataclysmic earthquake. Among the planned passengers are 12 surrogate-born children and Israelis caught up in the quake.