Nepalese police have brought to an end a 40-day fuel blockade in a crackdown on protesters who staged a sit-in on the south Asian republic's Indian frontier, and left more than 200 trucks stranded.
The demonstrations by protesters from the country's southern lowlands triggered a crisis in Nepal. The paralysis on the border crossing, the main supply route to the country's capital Katmandu, caused devastating fuel shortages in the country which is still reeling from a devastating earthquake in April. More than 9,000 were killed in the 7.8 magnitude quake.
Police descended on the protesters pitched tents in early morning raids, destroying their camp. When demonstrators retreated into the town of Birgunj, where they began burning tyres, police said they fired tear gas and charged.
"We have fired a few tear gas shells and mildly baton charged the protesters," Chetab Raj Ghimire, a chief district official, told Reuters, adding that no one had been injured in the police action.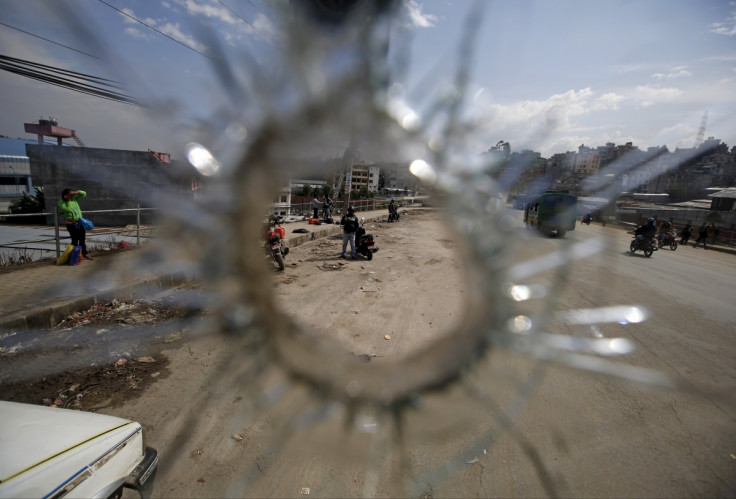 The incident on the Indian border deeply strained relations between Nepal and its larger southern neighbour, India. Nepalese protesters, disillusioned with a new constitution which was enacted in September, have accused India of interference, although the country's officials have denied any involvement.
Unrest in Nepal and the effects of the recent earthquake has meant Nepalese leaders have looked increasingly to their northern neighbour China for assistance. In August, 40 were killed in a security forces' crackdown on protesters. Residents in southern Nepal have objected to a new federal structure which has allowed the mountainous regions to dominate minorities in the lowlands.
Despite the best efforts of the country's newly elected premier, Prime Minister K.P. Oli has so far failed to find a peaceful resolution to the ongoing crisis.