Shreyan Gurung, 5, was watching a cartoon channel along with his mother exactly a year ago in the Himalayan nation of Nepal. Little did the nursery school child know that he would soon be devoured by the earth within minutes and his father was not even at screaming distance.
Shambhu Gurung, 30, is one of the millions who lost his beloved son and his wife, Sunita Gurung when a powerful earthquake of magnitude 7.8 rocked the tiny nation for up to 60 seconds followed by several aftershocks.
Gurung, a social worker, was travelling in a bus miles away from his home district of Dhading when the earth began to shake. He was immediately dropped off from the bus without having any clue about the devastation happening around him. His first thoughts raced towards his son and wife in his village, one of the worst affected by the disastrous quake.
When he walked back for hours reaching his village, his worst fears came true. Frantically removing the debris of what was once his home – one of the 800,000 houses flattened by the quake – all he could find was Shreyan's motionless body. The child had hoped to become a doctor one day.
Gurung's story is similar to that of nearly 770,000 families in Nepal which are affected by the disaster. Close to 9,000 people were killed and over 22,000 injured in the quake. An estimated three million Nepalis were affected.
What made Gurung's story inspirational was how the social worker chose to transform his personal loss into one of immense strength. With the help of UK-based charity International Medical Corps and Nepali NGO Integrated Community Development Campaign, he has been counselling dozens of his fellow victims.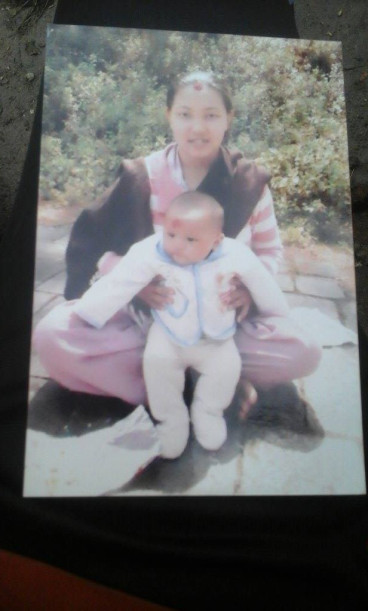 Speaking to IBTimes UK, Gurung said: "Every time I thought of playing with my son, my mind and heart cried over his loss. One day, I simply went to a river, washed my feet and left all my sorrow in the flowing water. Just like the tree leaves which were floating on the water.
"Whenever I think about my loss, I listen to the sound of river water and it just calms my mind and brings peace to me."
In the aftermath of the quake, he added, several people have lost their properties and near and dear ones, turning lives upside down. Gurung felt a dire need for providing psychological support for the victims. He promised to become an "exemplary role model".
Nepal was totally unprepared for a disaster of this scale. There is an overwhelming consensus among NGOs, critics and others that the administration has not done enough in terms of post-earthquake rehabilitation.
The National Reconstruction Authority (NRA), an apex body to lead the rebuilding measures, was formed in December 2015, seven months after the tragedy. It has been riven with political differences.
Huge amounts of money that poured in from across the globe remain unused. Almost no new homes have been built in the past one year and millions who were rendered homeless are still living in makeshift arrangements made of corrugated metal or tarpaulin.
Apart from the physical toll the quake has taken, it has left behind deep mental scars. Sudip Ghimire, a mental health and psycho-social senior officer with the International Medical Corps in Nepal, also listed some of the major challenges.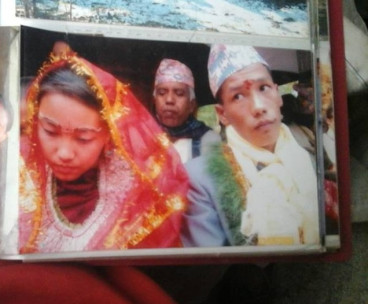 He told the IBTimes UK: "Lack of human resources, geographical constraints and stigma attached to mental health care are the major hurdles we face in the relief efforts. The government has also not allocated sufficient funds for mental health programmes."
While the south Asian nation, with a population of approximately 27 million is still struggling to crawl back from the after-effects of the quake, countless citizens have not lost hope in themselves even though they are deeply disappointed with the government.
When asked about his mission, Gurung responded: "I will continue to support my Nepalis, whoever has been affected by the earthquake. I become very happy when I help them. If I keep helping other quake victims, I don't get time to think about my own loss."