Netanyahu Condemned by U.S. Jewish Groups and White House for 'American Values' Comments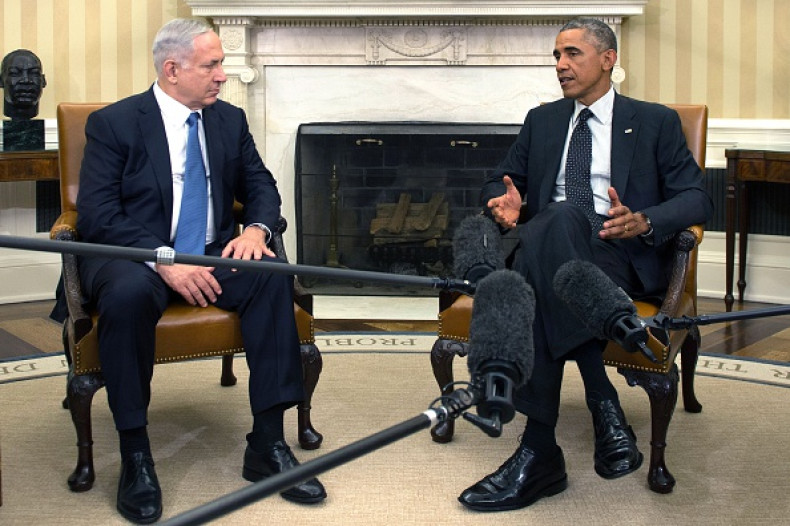 Both the White House and Washington-based Jewish lobby groups have strongly condemned comments by Israeli Prime Minister Benjamin Netanyahu about the building of more settlements.
Netanyahu said that opposing the building of more settlements is somehow un-American and seemed to be lecturing the Obama administration on American "values" - drawing a scathing response from Washington.
Last week Israel announced plans to build another 2,600 homes in the Jerusalem suburb of Givat Hamatos, and 25 apartments in the Palestinian neighbourhood of Silwan were occupied overnight by heavily-guarded Jewish settlers.
Speaking about Silwan, White House spokesman Josh Earnest said the buildings had been grabbed "by individuals who are associated with an organization whose agenda, by definition, stokes tensions between Israelis and Palestinians" - apparently referring to the Elad Foundation.
Responding at a New York press briefing Netanyahu responded: "I have no intention of telling Jews they can't buy apartments in East Jerusalem. This is private property and an individual right. There cannot be discrimination – not against Jews and not against Arabs," before adding: "This goes against values that the United States also believes in."
Briefing journalists at the White House this morning Josh Earnest said he found Netanyahu's comments about "American values" a little odd.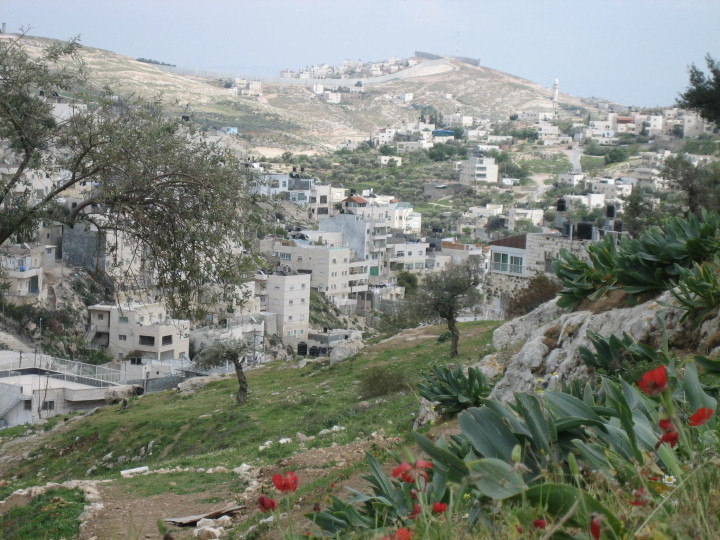 25 buildings in the Jerusalem suburb of Silwan have been taken over by Jewish settlers
Wikipedia
"It did seem odd for him to defend Israel's position by saying US position is un-American," he said. "American values are why this country's support for Israel has been unwavering." Continuing with settlement construction would, he said, "send a troubling message" about Israel's intentions in the region.
Now "J Street," which describes itself as pro-Israel, pro-peace, and believes in a two-state solution to the decades-long conflict, says Netanyahu's comments are "an outrageous perversion of the truth."
In a statement on its website J Street says: "For a foreign leader [Netanyahu] to characterize the principled opposition to settlements of every US administration since 1967 – the administrations of Presidents Nixon, Carter, Reagan, George H.W. Bush, Clinton, George W. Bush and Obama – as being against American values gives new meaning to the word 'chutzpah.'
"To dismiss the principled opposition to settlements of the Americans, including the vast majority of American Jews who love Israel but worry about its long-term future as a democracy and Jewish homeland, is likewise unconscionable. What is really against American values is denying another people, who have been living under military occupation for decades, their fundamental rights."
This is the latest spat between Netanyahu's government and their counterparts in the White House. The Obama administration seem increasingly frustrated by Israel's intransigence and for seeming to brief against Washington - even while the US continues to bankroll the country. Perhaps more worryingly for Netanyahu, even U.S. Jewish organisations are now losing patience with his government.