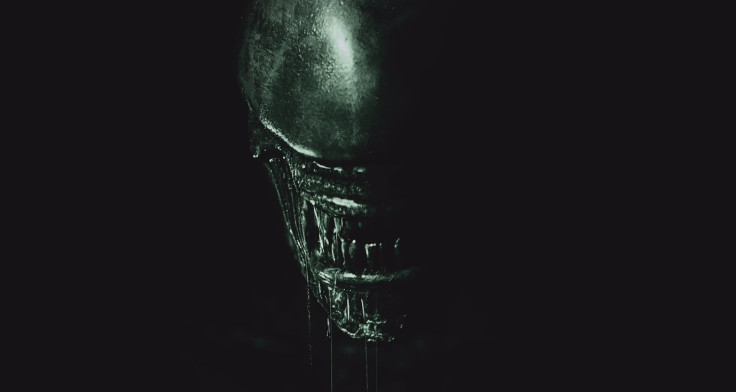 While there is yet to be a trailer released for Ridley Scott's upcoming sequel Alien: Covenant, fans know they're in for a pretty terrifying ride with this one already. Following on from actor Michael Fassbender's comments about the outing being "much scarier" than predecessor Prometheus, and critics' reaction to preview screenings echoing the same thoughts, 20th Century Fox have unveiled the latest still from the movie – and boy, is it blood-soaked.
The ominous-looking photograph and tone previous ones exhibited are hardly surprising, given that Scott has already confirmed that the film's rating will be a "hard R" to Slash Film. The gore-loving filmmaker even went on to suggest that there's a scene in Alien: Covenant that is "much worse" than the iconic chestburster sequence in the 1979 original. Could this still be shortly after that scene? Only time will tell.
Interestingly, the last photo also offers up some clarity on the numbers that each of the images have been captioned with. It's previously been reported that Alien: Covenant will be set in the year 2104, which each code ends with, meaning that the last eight numbers are most likely dates. With each image, the eighth number increases by one while the sixth and seventh figures as a pair remain set at 12, indicating things take place in December. With all that in mind, the first four digits are likely marking time.
Could the events of the eagerly-anticipated sequel play out over the course of just a few days? It's certainly in keeping with Scott's past outings within the franchise and plays into the horror aspect that's expected in the movie too.
Check out the images ordered by their suspected dates below...
Starring Billy Crudup, Danny McBride, Noomi Rapace, Guy Pearce and Katherine Waterston, Alien: Covenant is set to centre around the crew of a colony spacecraft, who travel to an uncharted paradise in the hopes of setting up there.
Soon after they arrive there however, they discover the land is dark and dangerous and the "sole" inhabitant is android David (Fassbender, reprising his role from the 2012 film Prometheus). Although it's pretty safe to bet that they'll also be a few human-hating extra-terrestrials knocking about the place too!
For more entertainment news follow A-List on Twitter @Alistinsider