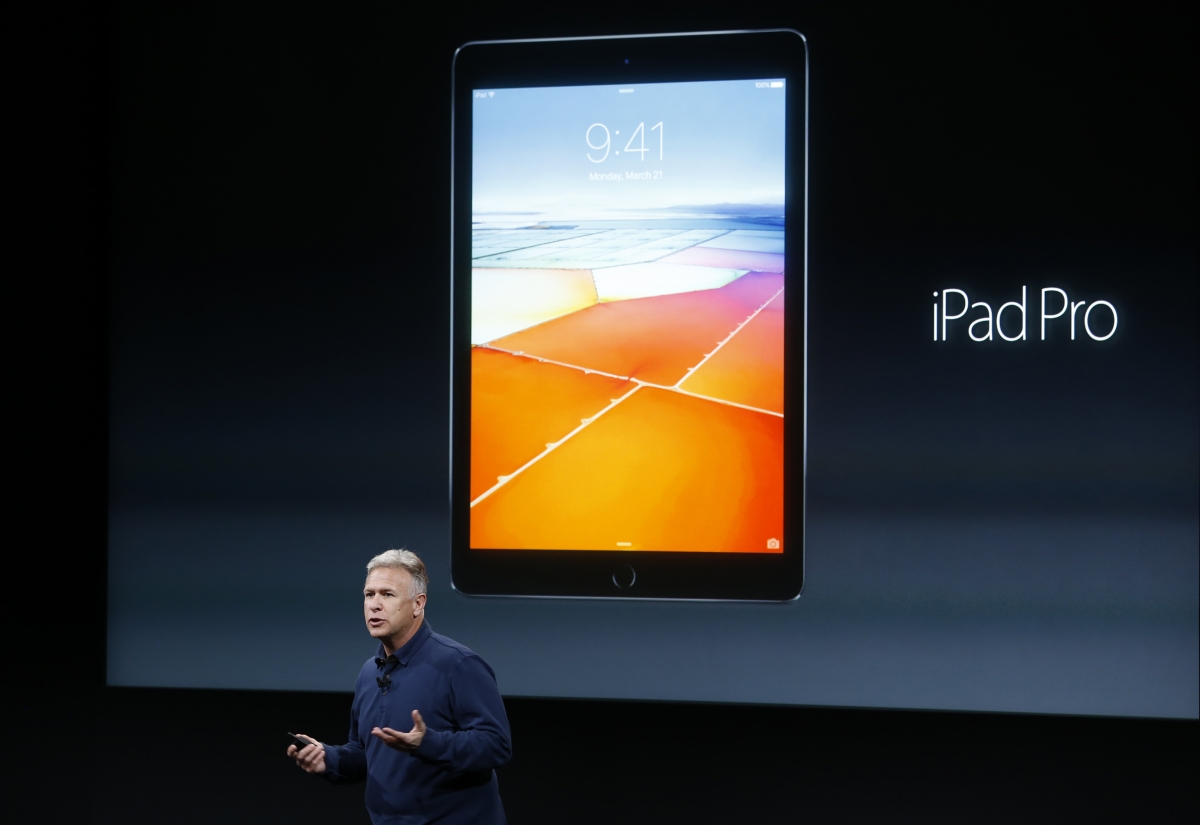 Apple has announced a smaller version of the iPad Pro tablet. With a 9.7in display, it is the same size as the iPad Air 2, but with a number of major improvements. These include a screen which adapts to its environment to reduce eye strain.
Revealed at the company's headquarters in California, the new iPad Pro features a brand new feature called True Tone Display. By measuring the colour and 'temperature' of ambient light, the iPad automatically adjusts its display to match both. By doing this, Apple claims the iPad Pro 9.7in will be more comfortable on the user's eyes.
The 'ultimate PC replacement'
Apple describes the new iPad Pro as the "ultimate PC replacement" and in a new first for any iOS device, the new tablet can be bought with 256GB of storage, although the entry-level model has just 32GB. The new iPad Pro has the same side connector as the larger Pro, meaning it can be connected to an Apple keyboard dock (sold separately), and there are four internal speakers.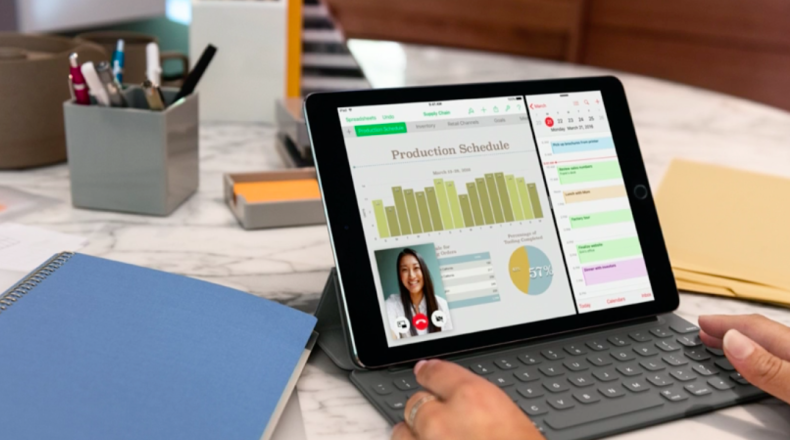 Although the display does not have 3D Touch, it works with the Apple Pencil – just as the larger Pro does – and knows to ignore finger and hand inputs when drawing or writing on the screen.
The screen is said to be 40% less reflective than the iPad Air 2, 20% brighter and with 25% greater colour saturation. Apple says the iPad Air 2 will remain on sale, alongside the iPad mini 4 and iPad Pro is two size options. Colour options for the 9.8in iPad Pro include grey with a black front and silver, gold and rose gold, all with white fronts.
Inside, the 9.7in iPad Pro is powered by the same A9X processor as the larger 12.9in model. Storage options are 32, 128 and 256GB. For taking photos, the new iPad Pro has a 12-megapixel rear camera with many features found in the iPhone 6S, including focus pixel, dual-tone flash and Live Photos.
Pre-orders will open on 24 March and the new iPad goes on sale on 31 March.
Prices
The new iPad Pro is priced from £499 for the Wi-Fi only 32GB model. Increasing storage to 128GB and 256GB takes the price up to £619 and £739 respectively. All three models cost a further £100 when a 4G SIM card slot is added, giving the most expensive 9.7in iPad a price of £839.