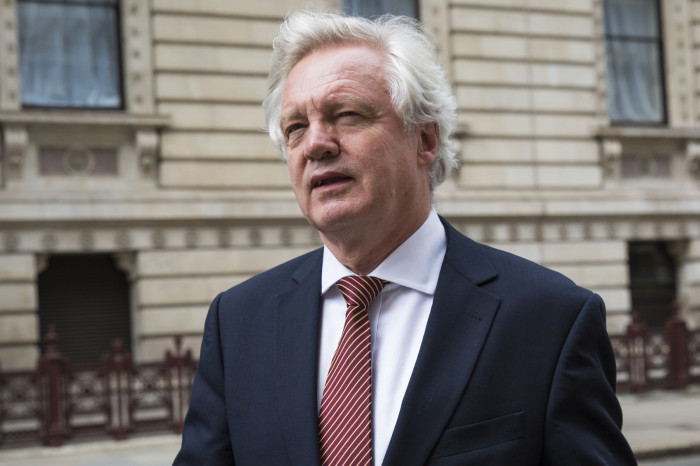 Conservative Brexit Minister David Davis has warned that European Union citizens who have arrived in the UK since the 23 June Brexit referendum and when the country officially leaves the EU may have to be sent home if there is an immigration "surge". But he reassured the three million EU migrants resident in the UK before the Brexit vote that they will be able to remain in the country.
In a Mail on Sunday interview, Davis dismissed the idea that EU citizens would be forced to leave the UK during exit negotiations. He also dismissed the idea that British emigres and EU immigrants would be used as "bargaining chips" during negotiations deal, saying it was in the interest of EU members to ensure their own citizens were secure in the UK.
"If you do it all together, nobody is a bargaining counter," said Davis. "It is based on the presumption that they [the EU] will be rational about their own citizens' interest, which they will be."
However, it is unclear how the Conservative government could prevent EU citizens from entering the UK, or how they would be made to leave, as the UK will be subject to EU laws permitting European Economic Area citizens holding valid passports to immigrate until it leaves the EU.
The Gibraltar problem

Meanwhile, the new Foreign Secretary Boris Johnson – who along with Davis and Liam Fox is one of the "Three Brexiteers" appointed to May's cabinet this week – has reassured Gibraltarians they have nothing to fear from Brexit. Spain has warned it will seek to jointly rule the territory following the UK's departure from the EU.
In a statement, Johnson said: "The people of Gibraltar have repeatedly and overwhelmingly expressed their wish to remain under British sovereignty and we will respect their wishes. We will never enter into arrangements under which the people of Gibraltar would pass under the sovereignty of another state against their wishes."
May did have one piece of good news in what has been a baptism of fire since being appointed the UK's second female prime minister on 13 July. Australia's new PM Malcolm Turnbull said he would be pushing for a free trade agreement with the UK.
Liam Fox is also entering into talks with the US and gulf states about similar arrangements. However, no formal trade negotiations can take place until the UK's exit from the European Union is complete.
From that time, the UK will no longer be covered by the EU's trade deals, but would be subject to default World Trade Organization agreements, until new trade deals with other countries and economic blocs were agreed and ratified – a process that can take a decade for each deal.