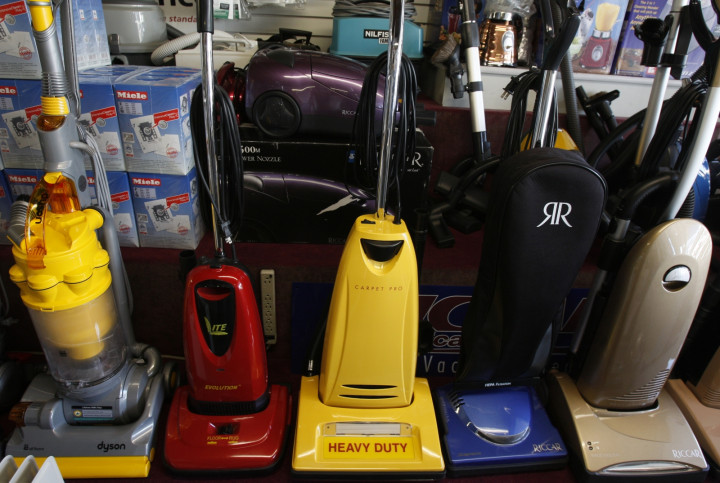 New European Union rules outlawing high powered vacuum cleaners prompted a surge in the sale of the products, helping push total UK retail sales up by 0.4% in August, according to official figures.
The Office for National Statistics said retail sale growth jumped by 3.9% compared with the year before.
The research body said the year-on-year hike is the 17th month of consecutive year-on-year growth.
The ONS found that electrical appliance stores contributed to the increase in the quantity bought in household goods stores.
Feedback from retailers suggested that sales were increased as consumers sought to buy high powered vacuum cleaners before the EU energy saving regulation, which banned the products, came into force at the end of August.
The quantity bought in household goods stores increased by 12.7% in August compared with last year.
This is the largest year-on-year increase in this since the series started in October 2001, according to the ONS.
"Healthy retail sales growth in August would indicate consumers are still alive and kicking, after softer retail sales in July/June hinted they could be flagging after largely spending at a strong rate through the first half of the year," said Howard Archer, the chief UK economist at IHS Global Insight .
"It would also support hopes consumer spending will be decent overall in the third quarter, and will again make a healthy contribution to GDP growth.
"At least for the time being, UK growth will remain highly dependent on domestic demand, as export prospects are limited by the eurozone's struggles and the pressure on global growth coming from heightened geopolitical tensions."
The ONS said that the main contribution to this increase in growth was from furniture stores.
The year-on-year increase of 23.4% in these stores was the largest growth since records began in 1988.
However, average store prices fell in August 2014 by 1.2% compared with August 2013, the largest fall since July 2009.
The slowing of prices at petrol stations, down 5.0%, provided the main contribution to this fall.
The ONS also said that the proportion of sales made online fell by 0.2% to account for 11.0% of all sales in August.
But despite this fall in the proportion of sales, the amount spent online increased by 8.3% in August 2014 compared with August 2013.