Dyson has unveiled its first automated vacuum cleaner, the 360 Eye, following 16 years of research and developmnent into robotics.
James Dyson, CEO and founder of the UK firm, revealed the Dyson 360 Eye at a press event in Tokyo today, claiming the device is the world's first robotic vacuum cleaner that isn't a "gimmick".
"Most robotic vacuum cleaners don't see their environment, have little suction, and don't clean properly. They are gimmicks," Dyson said. "We've been developing a unique 360° vision system that lets our robot see where it is, where it has been, and where it is yet to clean.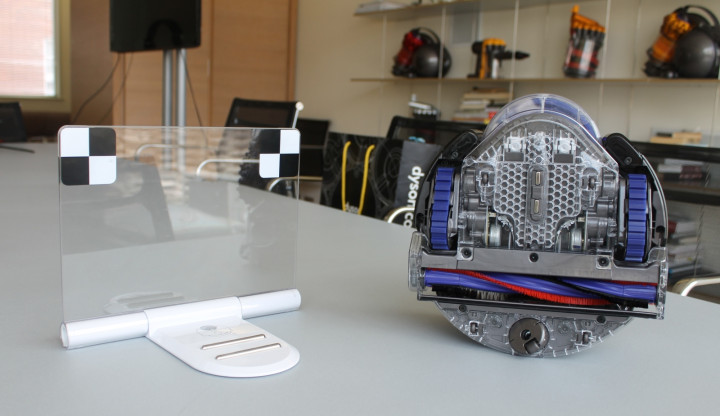 "Vision, combined with our high speed digital motor and cyclone technology, is the key to achieving a high performing robot vacuum - a genuine labour saving device."
The Dyson 360 Eye uses the same patented cyclonic technology found it its manual vacuum cleaners, which the company believes sets it apart from other robotic cleaners currently on the market.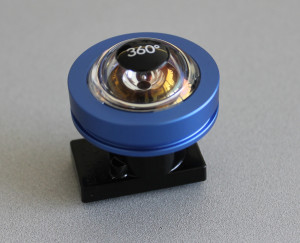 Over 400 other patents can be found in the device, including the camera system, digital motor and tank tracks.
Dyson claims that the navigation and vision system used on the robot means that it cleans more efficiently than other robotic vacuum cleaners - and even humans - having reportedly taken a team of 31 engineers more than 100,000 hours to develop.
Using the 360° camera to map out its environment, the vacuum cleaner travels in a square, spiralling pattern to systematically and efficiently clean its surroundings.
The machine can also be operated remotely using the corresponding Link app, making it Dyson's first foray into the smart-home space. Soon to be made available on iOS and Android platforms, the Dyson Link app allows users to schedule cleaning and monitor activity graphs when away from their home.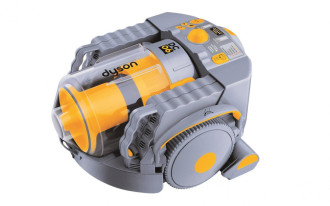 An earlier prototype of a robotic vacuum cleaner - the DC06 - was developed by the firm in 2001 but was never released onto the market because it was "too heavy and possibly too expensive", according to Dyson.
One of the main stumbling blocks in terms of the DC06's size and weight was the onboard motor, which has been overcome with the small but powerful V2 digital motor - the same that is used in Dyson's handheld vacuum cleaner range.
In terms of price, the company are yet to give an indication as to how much the machine might cost, however it is rumoured to be around £750.
The Dyson 360 Eye will go on sale in Japan early next year, with a UK and Europe launch scheduled for the second quarter of 2015. The US will have to wait until the third quarter before it is available there.