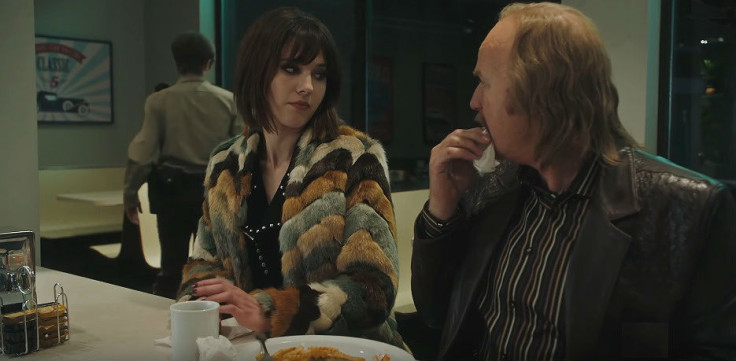 Following on from the actor-less promos that have been rolled over the last few weeks, FX has unveiled a new teaser trailer of the upcoming third season of comedy-crime anthology series Fargo. Fortunately, unlike the others, the short sneak peek offers up the first look at the show's characters including an almost unrecognisable Ewan McGregor.
Michael Stuhlbarg, Scoot McNairy, Shea Whigham, Fred Melamed, Hamish Linklater and Harry Potter's David Thewlis are all set to star. But the teaser makes sure to highlight this instalments three leads; McGregor, Mary Elizabeth Winstead and Gone Girl's Carrie Coon.
Coon plays Gloria Burgle in the show; a newly-divorced woman, working as the Chief of Police. Known best for her practicality, Gloria spends her days struggling to come to terms with the fact that most people these days like to live through social media and technology rather than experience things in the real world.
Meanwhile, McGregor stars in a dual role, bringing to life two brothers named Emmit and Ray Stussy. Emmit is reportedly a "handsome, self-made, family man" who thrives in his career as a parking lot king and property mogul. His slightly younger sibling, on the other hand, leads a bit of a disappointing life after peaking in high school.
Now, balding and pot-bellied, Ray (who is undoubtedly the brother in the diner-set clip) works as a parole officer and finds it hard to deal with being in Emmit's shadow. Less is known about Winstead's part, however, it has been revealed that she'll portray a recent parolee named Nikki Swango (who just so happens to be Ray's girlfriend too).
Created by Legion's Noah Hawley, Fargo is inspired by Joel Coen and Ethan Coen's 1996 feature-length film of the same name. Past seasons have featured names such as Allison Tolman, Billy Bob Thornton, Ted Danson, Kirsten Dunst and Martin Freeman. Season three of the Golden Globe-winning show will return in the US on 19 April, with a UK release date set to follow soon after on Channel 4.