New Fashion Store in Westfield Allows Young Girls to Look like Dolls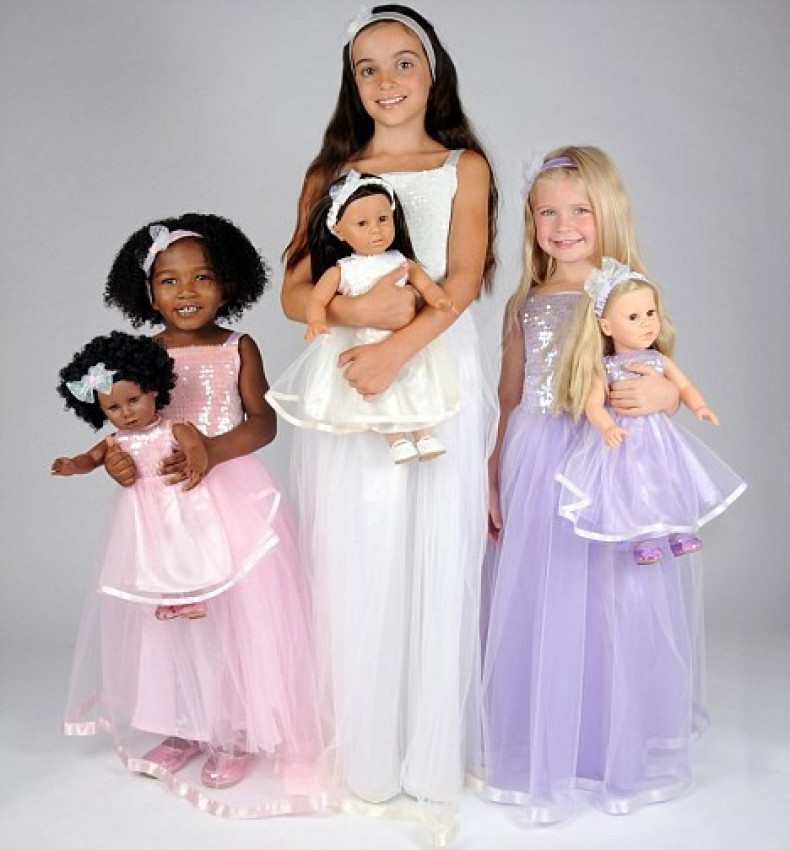 A new fashion boutique is due to open in London offering young girls the chance to dress exactly the same way as their toys consequently turning into living dolls.
A London couple are launching My London Girl, Britain's first "doll boutique" where children can choose an outfit and accessories for themselves and then buy a doll dressed exactly the same to match.
Creators of My London Girl are Paul Neagle and his wife Kathryn Fleetwood who say they are not encouraging girls to grow up too fast, reported the Mail Online.
Mr Neagle told the Mail Online they hope the doll's boutique will extend girls' childhoods by keeping them interested in dolls for longer.
"My wife's background is in education, so she knows what little girls like and what's good for their development in terms of role play" he added.
The couple, from Kingsway, got the idea four years ago after holidays to America with their two daughters, now aged 18 and 13, where they saw a similar concept, reported the Evening Standard.
The designer clothes will be aimed at girls aged three-12-years-old and the same clothing range will also be available to buy in doll-size, with the 19in dolls on sale for £79.
The clothing for the young girls would be of a dressy/evening wear suitable for occasions, as Mr Neagle said "They're the sort of fun clothes that a child could wear to a party, a restaurant or a wedding. We think this will extend the period of childhood, because dolls are for very young children" quoted the Evening Standard.
The fashion range is set to expand to include autumn/winter and spring/summer collections. "It will be nice, fun, child fashion," added Mr Neagle. "We will not be selling make-up or anything like that. We are not trying to turn little girls into adults" quoted the Evening Standard.
The dolls can be substantially personalised to the owner, with eye colour, skin tones, hair colour and texture all possible to modify.
David Charles is the creator of the clothing range currently in the shop, and has previously sold his designer childrenswear at department stores like Harrods and Selfridges.
My London Girl will open in London's Westfield shopping centre later this month, in time to target Christmas shoppers.