New iMac From Apple is Just 5mm Thick
Apple has announced a new iMac, which is more powerful and 80 percent thinner than the previous model, thanks to borrowing screen technology from the iPhone 5 and new iPod touch.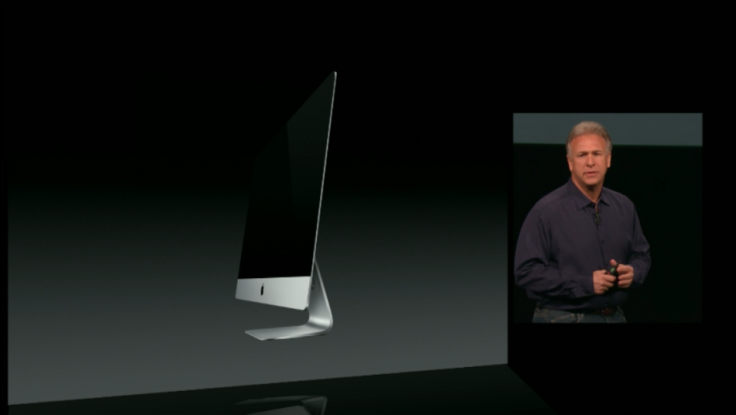 The desktop machine now measures just 5mm at its edge. Updates internally include third-generation i5 and i7 processors from Intel, Nvidia graphics and a new system called Fusion Drive, which combines the large space of a hard disk drive with the speed of flash storage.
"With a stunning design, brilliant display and faster performance, we've made the world's leading all-in-one desktop computer better in every way," said Philip Schiller, Apple's senior vice president of Worldwide Marketing. "The all-new iMac is unbelievably thin, yet packs an incredible amount of performance and technology into our most innovative desktop."
The iMac boasts up to 40 percent less physical volume than the previous iMac and the new display promises to reduce reflection by 75 percent, thanks to the glass cover being fully laminated to the LCD panel and the application of an anti-glare coating.
Apple has been able to make the iMac so thin by removing the DVD drive, although a standalone drive can be bought to sit next to your new iMac.
Processors are third-generation (IVY Bridge) Intel i5 as standard, but can be upgraded to the more powerful i7, and the latest Nvidia GeForce graphics processors are claimed to deliver up to 60 percent faster performance for 3D gaming or graphic-intensive apps.
Every model of the iMac now comes with 8GB of RAM as standard and a 1TB hard drive, although the computers can be configured with up to 32GB of RAM and 3TB of storage, or 768GB of flash if you've got pockets deep enough.
Around the back, the new iMac gets two Thunderbolt and two USB 3.0 ports.
Fusion Drive
The new Fusion Drive combines a 128GB flash drive with a 1TB or 3TB traditional hard drive, creating a single storage volume that can manage files to optimise read and write performance.
Apple says: "Fusion Drive adapts to the way you use your iMac and automatically moves the files and apps you use most often to flash storage to enable faster performance and quicker access."
The new iMac is available now and is priced from £1,099 for the 21.5in model with a 2.7GHz i5 processor, while the 27in model starts at £1,499 with the 2.9GHz i5 chip.
Mac Mini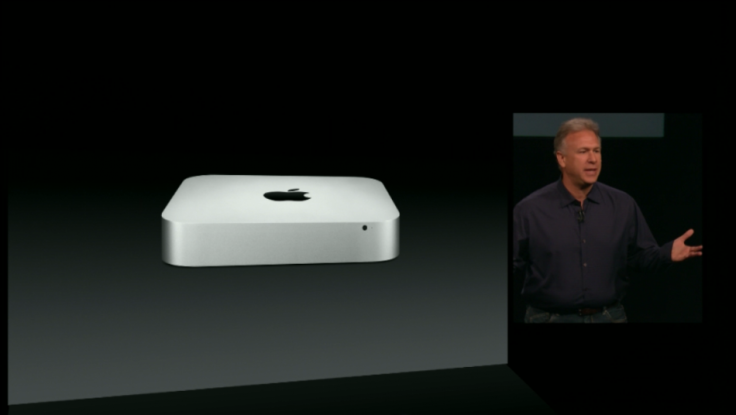 Apple has also updated the Mac Mini to include the same third-generation Intel i5 and i7 processors that are claimed to be up to twice as fast as the previous models and offer graphics that are 65 percent quicker.
The entire Mac Mini range now comes with 4GB of RAM as standard, with support for up to 16GB, and every model gets four USB 3.0 ports, plus one Thunderbolt, HDMI, Gigabit Ethernet and FireWire 800.
Apple is selling the new Mac Mini right away, with prices starting at £499 for the 2.5GHz i5 model with a 500GB hard drive and 4GB or RAM.
Must Read:
Apple announces 4th generation iPad
Apple announces 13in MacBook Pro with Retina Display
© Copyright IBTimes 2023. All rights reserved.