New Indiana Governor Eric Holcomb pardoned a Chicago man, whose request was turned down by Mike Pence — the Vice President of the US and the then governor of the US state — despite evidence showing that the man was wrongly convicted in a 1996 armed robbery case.
Keith Cooper, 49, was jailed for 40 years for the robbery that also involved shooting a teenager in the stomach. However, DNA testing and a nationwide offender database search proved Cooper's innocence.
The man had been pleading for a pardon since 2009 after the Indiana Court of Appeals overturned his co-defendant's conviction in 2005. Cooper was given a choice between being released with a felony record or facing a fresh trial before the same judge who had convicted him. Cooper chose to go home to his wife and three children.
The Indiana Parole Board reportedly recommended that Cooper's pardon request be approved in 2014, but despite its recommendation and evidence favouring Cooper, his request languished in Pence's office while he was the governor of the state between 2013 and 2017. Cooper's attorney, Elliot Slosar, had reportedly requested Pence in 2015 to approve his pardon to remove the felony conviction from his record.
According to the Associated Press, Pence's general counsel responded to Slosar in September 2015, saying the governor believed a pardon request would be considered only after Cooper has exhausted all his options in court for having the conviction overturned.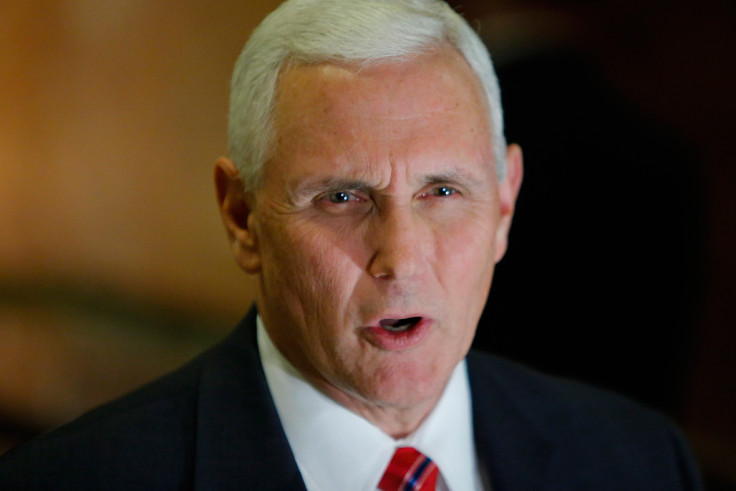 However, Holcomb — who was Pence's lieutenant governor at the time — had reportedly said that although he understood Pence's reasoning, he expected him to exonerate Cooper.
While granting Cooper's pardon request, Holcomb said he believed the man had been wrongly convicted. "I personally believe that Mr. Cooper has waited long enough and need not endure any further uncertainty," Holcomb added.